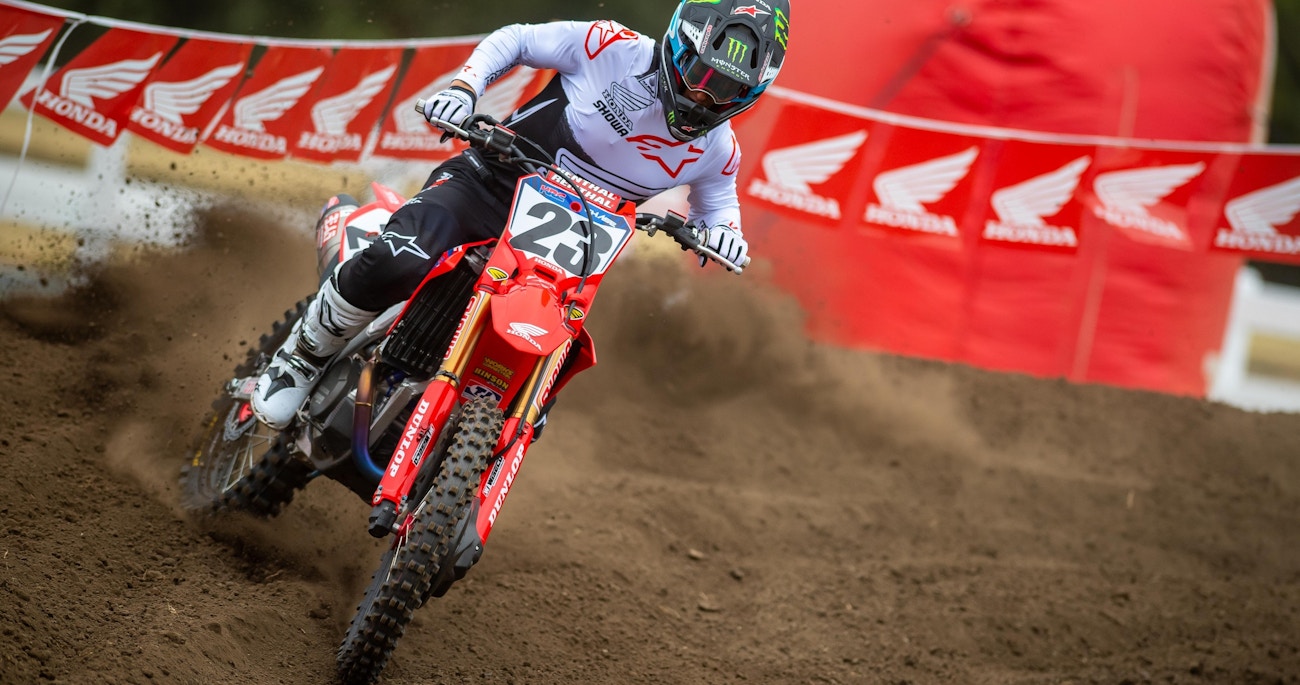 Chase Sexton reflects on Rookie 450 season, talks about 2022 goals
Talk a bit about the team this year and look back on last year for yourself, what was the biggest learning curve or what steps you took from what you learned during your year rookie and trying to improve this offseason and get ready to go into 2022?
For me, I worked a lot to be a little more mature. Obviously it's hard to work on, but last year I felt like I learned a lot from all these crashes and the mistakes I made. I learned a lot more than I would have thought if I had been there and had done really well from the start. So try to take that and put it in this year and just be more consistent. On the 250 I was really consistent and didn't make a lot of mistakes so I try to come back to that and just be there every weekend and try to be in front, take good starts and getting in on every race. That's the point.
I have the impression that one spoke about you also on a 250, that your style goes very well with a 450. Did you have the impression that now that you have a year behind you, this transition was more sweet than you might have imagined?
Definitively. Last year there were a lot of bumps and bruises because being on a new bike and learning the 450 on a supercross track is a bit difficult. I was a bit lost last year, especially at the start of the season. So this year I'm feeling a lot better on the bike. I think the bike is better too. So, I guess we'll see coming here shortly, but that should play into something good. i think kenny [Roczen] same said too, we are in a much better place. We have a good team around us and I hope the second year will be much better for me. I'm excited. I think it's going to be a good year for Honda all around. For me personally, I feel like I'm more mature and I've had that experience. These guys ran in this class for a while and a lot of them competed against each other a lot. I'm new, but I feel like I can take my speed advantage a bit and put it into something good.