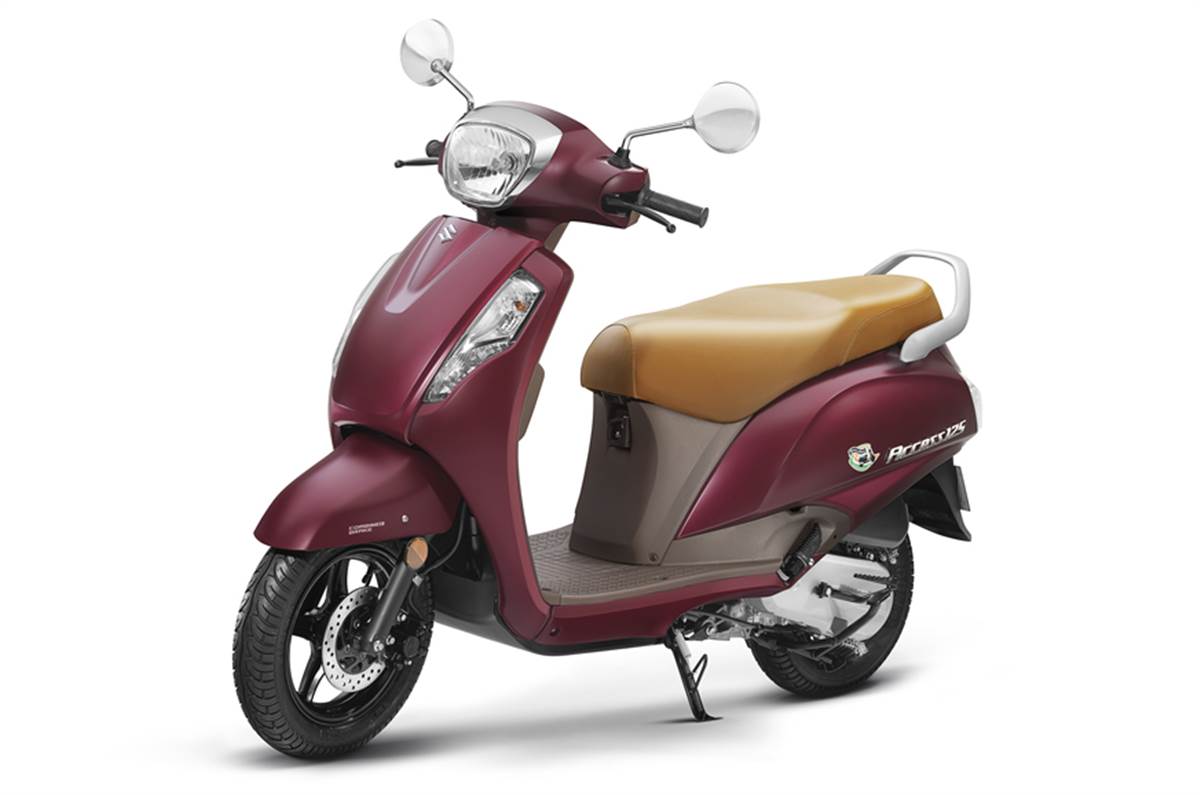 Demand for two-wheelers is slowly picking up
July turned out to be a mixed bag for two-wheeler manufacturers in India.
Suzuki sales jump 93%

Honda records 60% month-to-month growth

TVS records 20% growth month after month

While the cumulative sales figures of six major OEMs – 12,00,621 units – indicate a 3% year-on-year decline, a good positive marker of growth is the increase in month-on-month sales: 18% (June 2021: 10, 19,227 units).
Here's how some key players fared in July 2021.
Hero MotoCorp: 4,29,208 units
Market leader Hero MotoCorp, with sales of 4,29,208 in July 2021, saw its numbers drop by 17% (July 2020: 5,20,104 units). Considering the monthly numbers, the company saw a 2% decline (June 2020: 4, 38.514), indicating that the bullish movement has started.
Last month, Hero launched two key products – the new The Glamor Xtech commuter motorcycle and the 2021 Maestro Edge scooter – both designed to increase the numbers in their segments.
The Glamor Xtec is priced at Rs 78,900 for the drum variant and Rs 83,500 for the disc variant. With demand from rural India, which is the mainstay of frugal commuter motorcycles, the company is keen to promote Glamor. The Maestro Edge 125cc gearless was launched in three variants with prices varying between Rs 72,250 for the drum brake and Rs 79,750, ex-showroom, Delhi, for the new variant with connected technology.
Honda Moto & Scooter India: 3,40,133 units
Honda Motorcycle & Scooter India experienced growth in July 2021, both year over year and month over month. With 3,40,133 units, it recorded growth of 10% year-on-year and 60% month-on-month (June 2021: 2,12,446).
Yadvinder Singh Guleria, Director of Sales and Marketing, said: "By gradually increasing production while monitoring the market situation, Honda's sales momentum continues to accelerate with July approaching the benchmark. 4,000,000 units. With the majority of our dealer network resuming operations across the country, there is a surge in inquiries for scooters followed by motorcycles. Supported by a good monsoon, a growing preference for personal mobility and the upcoming festival season, we expect the market to recover more quickly. "
The company also expanded its BigWing premium network, opening BigWing Topline in Chennai and a BigWing outlet in Chandigarh.
TVS Motor Company: 1,75,169 units
TVS Motor Company recorded sales of 1,75,169 units in July 2021, compared to 1,89,647 units a year ago, down 8%. However, from one month to the next, the demand for TVS products are on the rise, with the company recording strong growth of 20%.
Bajaj Auto: 1,56,232 units
Bajaj Auto, with deliveries of 1,56,232 units in July 2021, posted marginal growth of 2%, reflecting that demand has yet to pick up in entry-level bikes. This is the affordable commuter bike segment, which has been hit the hardest by massive job losses across the country and has also impacted the sales of other OEMs and the industry in general.
Royal Enfield: 39,290 units
The Chennai-based OEM sold 39,290 motorcycles last month, up from 37,925 units in July 2020, posting growth of 4%. Month after month, this is a 10% increase (June 2021: 35,815).
Suzuki India Motorcycle: 60,589 units
The Japanese automaker saw an impressive 93% growth with 60,589 units in July 2021, albeit on a weak basis a year ago (July 2020: 31,421). The company has increased production as demand gradually increases for some of its products.
Will the momentum be sustained?
With most of the pent-up demand dissipated in July 2021, the coming months will be the real indicators of growth for the two-wheeler industry. Most of India has opened up, but given fears of a third wave of Covid-19, the industry is cautiously optimistic about sustained demand.
Other challenges include sky-rocketing oil prices across the country, semiconductor shortages, and steadily rising commodity prices leading to rising input costs. There is also a worrying lack of demand for scooters in urban India, which still sees a large workforce working from home. In addition, schools and colleges in most parts of the country continue to be closed, which means that the growth of the scooter market will continue to be moderate at least for the near future.
The big plus point, however, is rural India, which seems to be getting back on track, with an abundant monsoon allowing for better produce. The two-wheeler industry players are firmly keeping their fingers crossed that August turns into August, with the holiday season just after.