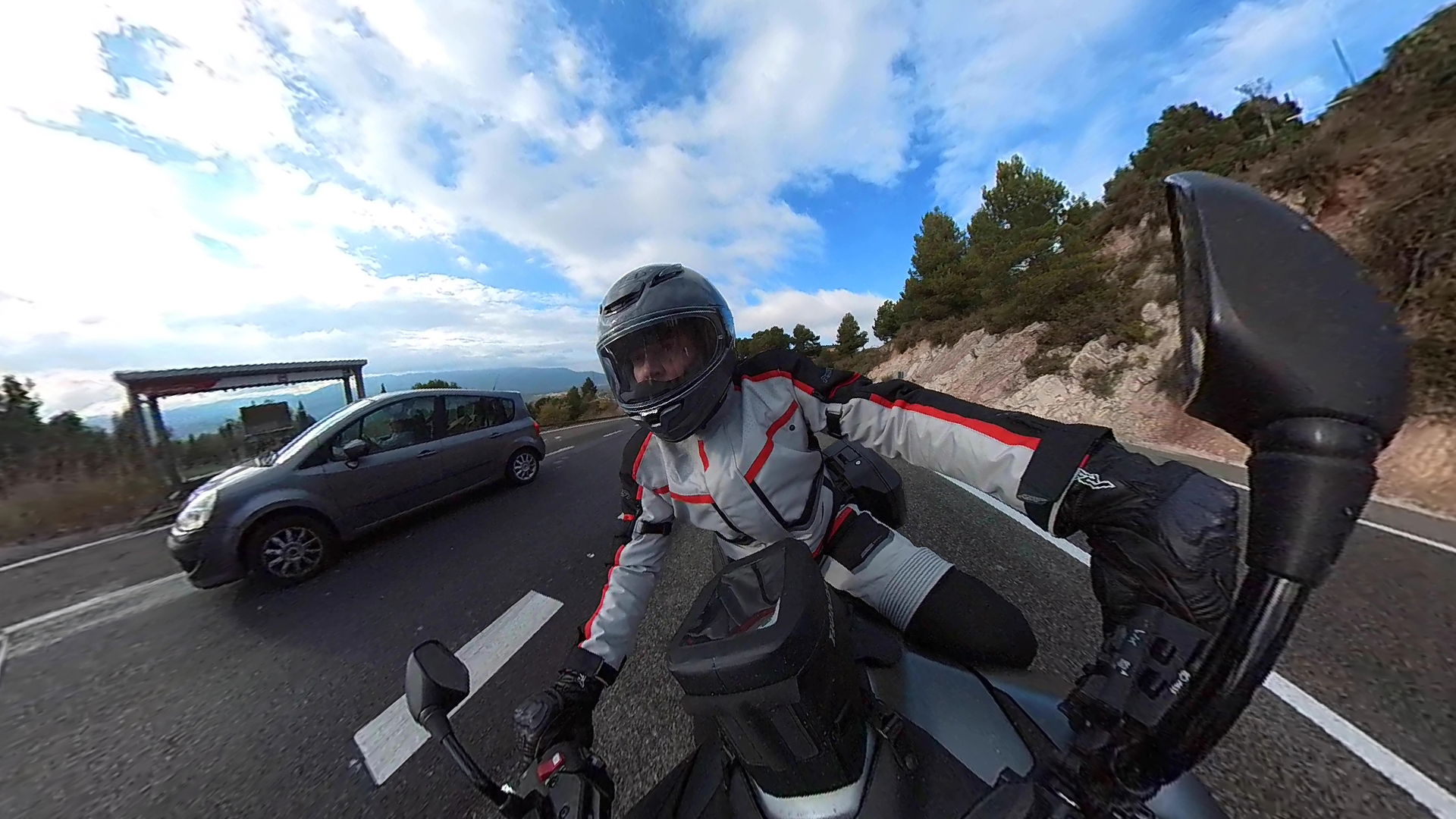 Did the UK forget how to drive after the lockdown (s)?
Are UK roads more dangerous than ever? After a few blockages and a period of driving scarcity, have people forgotten how to drive? Maybe it's time for some road safety.
In a purely anecdotal case, I was returning from a recent launch in Europe (the NT1100 if you were wondering), returning from Heathrow to the east of England – meaning my fastest route included a heavy passage in rush hour traffic on the M25, take the M11 north then the A11 towards Thetford.
During this 2.5 hour home expedition, I witnessed 3 crashes (including one involving the car in front), and in the last 15 minutes I caught up with a driver trudging along along a country road B with no lights on – it was around 9 p.m. and in the dark, their route ignited only by the DRLs upstream.
Accidents in abundance
The first incident was a crash of two cars under a bridge on the M25 – I can only imagine they were distracted by the graffiti – and the traffic behind was a good few miles. (No) surprisingly, the smart highway sign didn't ask people to get out of that lane, but rather to slow down to 40mph.
I will not comment on the capabilities of "smart" highways.
The second and third I simply attributed to a lack of attention, with drivers scurrying into the back of the car in front. Standard stuff we've all seen before I'm sure.
The last to draw attention to themselves as an "incognito driver" without lights, who passed a police car stopped on the side of the road. The PC quickly caught up with us with glowing blue lights, and no doubt had a harsh conversation with the unwitting driver at the side of the road.
This is made worse by the countless times I've witnessed questionable driving recently, and talking with other road users seems to be a routine thing – and not just on Sundays.
It really seems like a lot of Brits have simply forgotten how to drive.
The roads are more dangerous now. Is there an official consensus?
I spoke to our mate Tom at Straight derby for their taking, and he came back to say:
"It looks like the drivers / riders have become complacent or just out of practice with so many people working from home. With more and more people relying on technology, I think this has led to people becoming more distracted in cars and bikes.
There is no data that we could publish yet. But on a personal level I agree there seems to be more [accidents]. Although initial statistics suggest that, if anything, it is less with bikers.
What can we do about road safety?
Realistically, there is nothing we can do about shady drivers on the roads, other than keeping our driving sharp and our roadcraft skills in pristine condition. In order to maintain your defensive riding skills, perhaps consider a refresher course or an advanced riding day with your local biker group.
Whether it's now or in the future, that's at least an excuse for a ride, and you can learn a thing or two in the process.
Plus, as we head into the depths of winter, it wouldn't surprise me if drivers completely forget that snow and ice exist – and how it affects their engine wheels. So, with the recent onset of snow in the UK, be extra careful there!
Suzuki GSX-S1000 GT review
Toad recently covered the 5 best cars to consider when filtering, and we've got a huge catalog of advanced driving features for you to browse – most of them are truly quality reads.
Enough road safety. Here is the test of the Triumph Speed ​​Triple 1200 RR (2022)