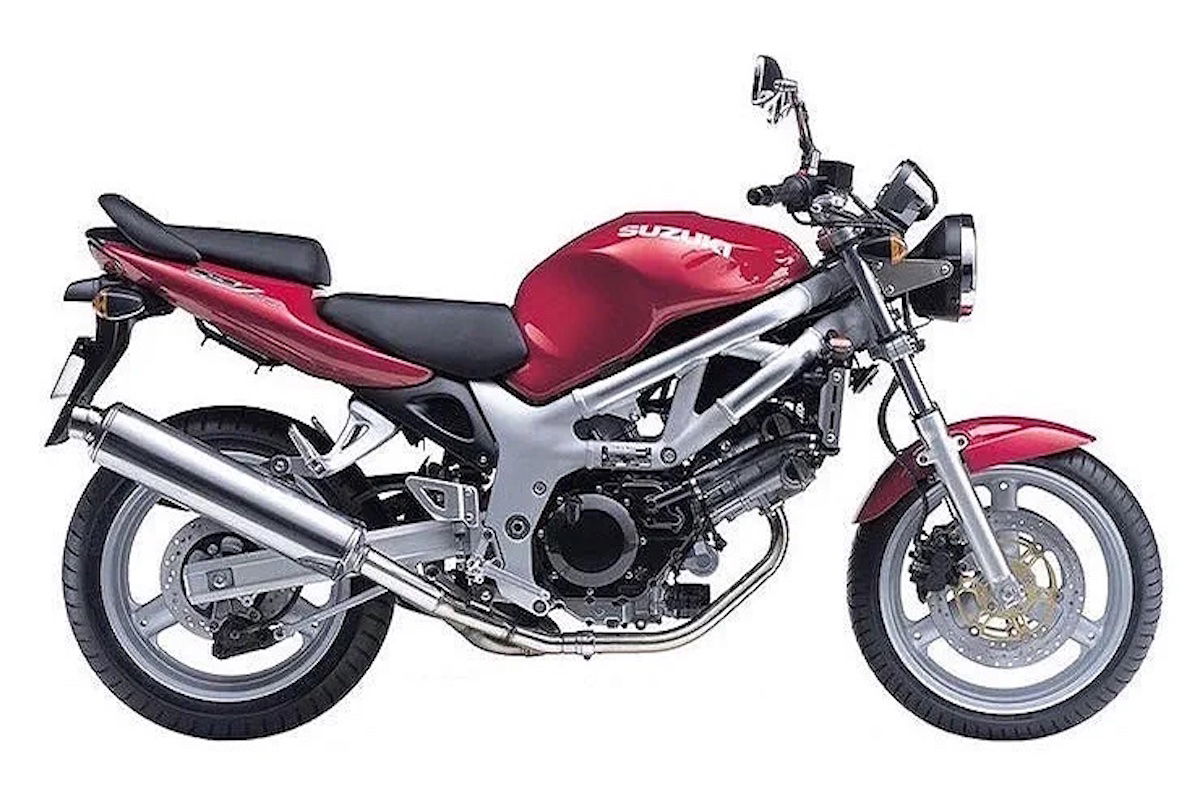 Enduring Qualities: 5 Forgotten Motorcycles As Old As…
We all like to think we'll age gracefully, but that's a saying that doesn't quite apply to motorcycles.
Sure, you have your classics of yesteryear that we celebrate today, but it's often retrospective admiration for that particular model.
Indeed, few models go 15, ten or even five years without undergoing a fairly major overhaul… but there is also the Suzuki SV650, which in 2022 trim remains a close relative of the first iteration of the middleweight roadster 23 years later. its launch in 1999.
Sure, he's had botox and kitted out with modern gadgets, but the design, architecture and 645cc V-Twin engine have stood the test of time better than other gems he's run with. shares his birth year, like Blue (Da ba di da ba da) and Star Wars Episode I.
Time – or rather emissions legislation – has finally caught up with the SV650 and an all new model is on the way in the coming months.
Nonetheless, the SV650 has certainly endured many eras and outlasted many rivals en route to retirement, so in homage to its enduring qualities, here are five other motorcycles launched in a different millennium that have remained much of their time.
Aprilia SL1000 Falco
Aprilia's brief foray into the Sports Tourer class came and went with the SL1000 Falco, the sensible, baggy denim sibling to the SL1000 sportsbike powered by the Rorty 998cc V-Twin RSV Mille engine.
At the time, Visordown reported that the SL1000 Falco reflected the general perception of Italian motorcycles of its time – that is, it regularly swooned and tested your head, heart, soul and account. banking – by writing:
"There is a twinkle in the Falco's eye that makes it simply irresistible. It has personality to spare, even if it is a bit agricultural in places. It's a full-bodied espresso from the V-twin experience for instant Nescafé cash.
Triumph Sprint ST
While there's a certain irony in calling a touring bike "Sprint", at least it leaned into sporting territory with its 955cc three-cylinder engine and sleek looks.
Replacing the Sprint 900, the Sprint ST was a competitive rival for the Honda VFR, finding favor with buyers until 2010 before being replaced by the Sprint GT.
Kawasaki ZR-7
Kawasaki's answer to the Honda Hornet, Yamaha Fazer and – fittingly – the Suzuki SV650, the ZR-7 was never meant to mature through the ages like the latter.
A reliable, economical and easy-to-ride middleweight, the X-less ZR-7's name may have sounded like a disappointing typo, but as Visordown reported at launch, it was 'Pound for pound, we believe the ZR-7S is one of the most underrated commuters available on the used market today'.
BMW R1150GS
While the R 1100 GS laid the foundations, it was the second generation BMW R 1150 GS that finally paved the way to the legendary status it holds today as the R 1250 GS.
"A Swiss Army bike that can be any tool in the box. Strange, but bulletproof", Visordown revisited in 1999…not much has changed then.
MV Agusta F4
Credit to the Suzuki SV650 for outlasting the MV Agusta F4, a model so beautiful it will continue to stand the test of time. In fact, it's likely the F4 would still find plenty of eager buyers today.
In fact, the desirability factor has ensured a long life for the F4, which battles with the Ducati 916 for honor as Massimo Tamburini's most inspired design.
At launch, the F4 had 'just' 750cc to play with before it was replaced by a larger and more powerful 1000cc unit in 2004, a transformative upgrade that made it fun to drive as well as enjoy. to look at.