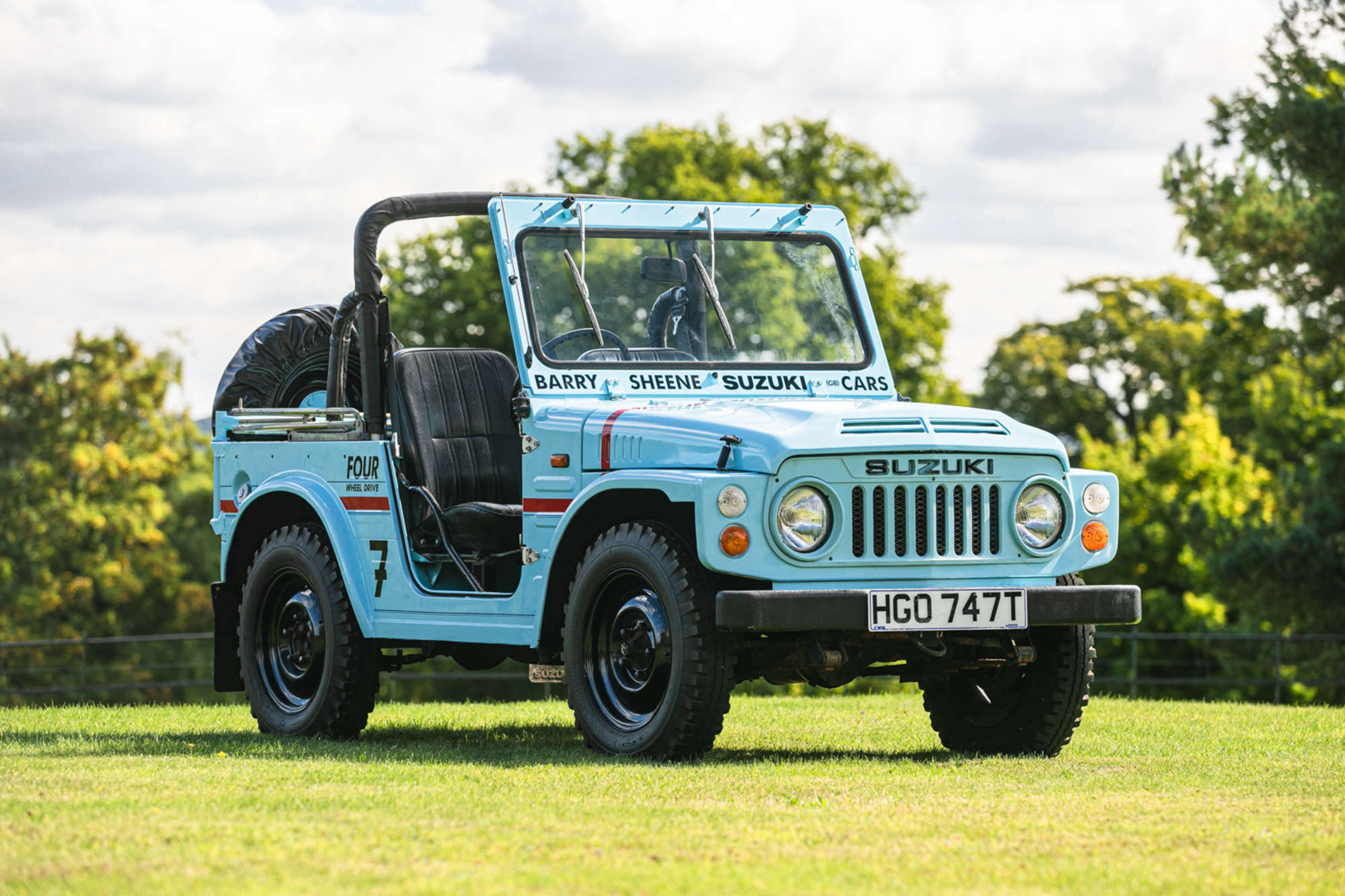 Ex-Barry Sheene Suzuki Jimny goes under the hammer
Owning a real racing bike ridden by Barry Sheene is surely the ultimate dream of any passionate motorcycle collector. But with race-used Sheene bikes routinely making six figures at auction, it's a dream very few manage to achieve.
That may not be the case with this latest machine as a Suzuki he used will go under the hammer this fall. Ok it might not be an exotic two-stroke racing prototype but with a guide price of around £30,000 it could be the most profitable machine owned by Barry Sheene for sale.
It's a Suzuki Jimny, otherwise known as the LJ80R. It was given to the rider as a thank you for his success and achievements in the Motorcycle Grand Prix World Championship. Adorned with its racing number '7', Sheene is said to have kept the little off-roader in his collection for around five years, using it regularly.
The performance of the vehicle is likely to be modest at best, as it is powered by a small 800cc inline-four engine, which produced just 42bhp when new.
Sheene was a Suzuki rider for much of his career, racing for them in the top flight from 1973 to 1979, before moving to Yamaha in 1980. The Hamamatsu manufacturer has always been where he felt most at home, and he re-signed with Suzuki. during the 1983 and 1984 seasons, before a horrific crash at Silverstone ended his career.
Ex-Sheene Suzuki Jimny goes under the auction hammer at Silverstone, with a guide priced between £20,000 and £30,000. Full details can be found at the link below.
www.silverstoneauctions.com
Images: Silverstone Auctions