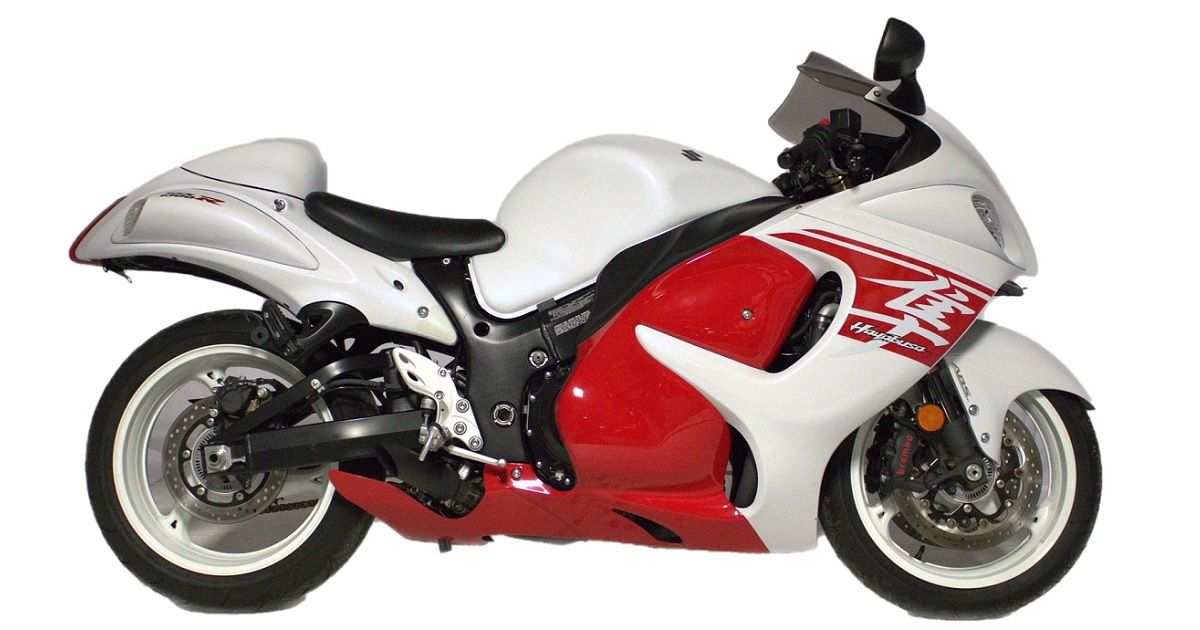 Here's Everything You Need To Know About Garwood Custom Cycles
Motorcycles are an important aspect of the automotive industry. They offer a different way to travel and offer many amenities that motorists do not have. They can be super-fast, maintenance can be easy, and the gas mileage of these machines is something to be envied by everyone.
However, despite the many amenities, it can be difficult to find a good place to take them when you need to work on them. People love to customize their motorcycles, but depending on where you live there may not be a quality store to take them to. It is the same for the problems which can arise and which are more complex. People who drive non-electric vehicles have shops everywhere, but bikers don't.
Fortunately, stores like Garwood Custom Cycles do exist. This company is located in Lexington, North Carolina, and was founded in 1995 by David Garwood, who is the CEO.
So, without further ado, here's everything you need to know about Garwood Custom Cycles and why they are a real one stop shop for any motorcycle enthusiast.
RELATED: These Are The Coolest Supermoto Bikes Money Can Buy
Custom bikes are their specialty
Garwood Custom Cycles is considered one of the premier motorcycle related stores in the United States. The company literally does everything a rider would need and more.
An important part of their business model is their custom bikes. Basically, the company takes impressive imported and domestic motorcycles and adds a unique twist to them. Garwood Custom Cycles are known for their innovative styles and helpful performance updates, and they have the inventory to prove it.
They have a wide choice of motorcycles. Looking at their site, you can see that they are mostly classified by CC, but they have separate groups for Cruisers and Can-Ams. Garwood Custom Cycles offers several of the most popular bikes represented in its selection. You can find rides from Yamaha, Kawasaki, Suzuki and many more. There is also a wide choice of prices. One of the great things about this company is that while they've customized these two-wheeled beasts, the prices aren't unreasonable, for the most part.
The cheapest offer is $ 3,690 for a custom 1996 Yamaha Royal Star with less than 18,000 miles. However, the most expensive on the site is a 2012 Harley Davidson V-Rod. It has an asking price of $ 45,900 with less than 9,000 miles on it.
RELATED: These Are Japan's Best Cheap Beginner's Motorcycles
Services and products offered by Garwood Custom Cycles
Motorcycle maintenance
While they're the bulk of their business, custom bikes aren't the only thing Garwood Custom Cycles offers. They can also maintain your motorcycle. Garwood has a great way to take requests. Instead of just listing the services, they allow potential customers to submit their requests through a Google form. The form requires important information such as name, contact details, bike make / model, and of course there is an area to describe the work that needs to be done.
Their site says there is a storage charge of $ 30 per day, and it starts "10 days after assessment completed with no deposit or 10 days after work is completed." They also add that if the bike is left for more than 30 days, it becomes their property. They will provide you with a quote before the work begins.
Garwood custom cycles also have a Dyno Tune base. This measures engine power and allows a technician to adjust the air-fuel mixture as well as the timing depending on the type of vehicle.
Products other than motorcycles offered
One of the products that Garwood offers is Air Kits, also known as Air Suspension Kits. These are used to adjust the height of your motorcycle. A lot of people do, and the kits can be expensive. They have a wide enough choice to work with most types of bikes.
This company also sells swing arms. This device was once called a swivel fork, and it allows the rear wheel of a bicycle to pivot vertically. They have a wide variety of choices for many different bikes. This is a popular modification for motorcycles. Their cheapest option is only $ 80.00, but the most expensive will cost you over $ 5,000.
Of course, they also sell more common products like tires and wheels. Again, Garwood Custom Cycles is a one stop shop for any biker.
RELATED: A Look Back at the Honda Transalp
Garwood Cycles is a great resource
The world of motorcycles is vast. People run them, they can be used for normal rides and they are a lot of fun to drive. However, the process of modifying a bike or even finding quality parts can be difficult. Garwood Cycles can be trusted with all your needs, and their long reputation is proof of that. Their website makes it easy to submit a service request or even browse the many high end motorcycles they have for sale.
Watch: Suspect leads police in relentless chase across highway median
The police chase eventually led to the police disarming the driver armed with a knife.
Read more
About the Author