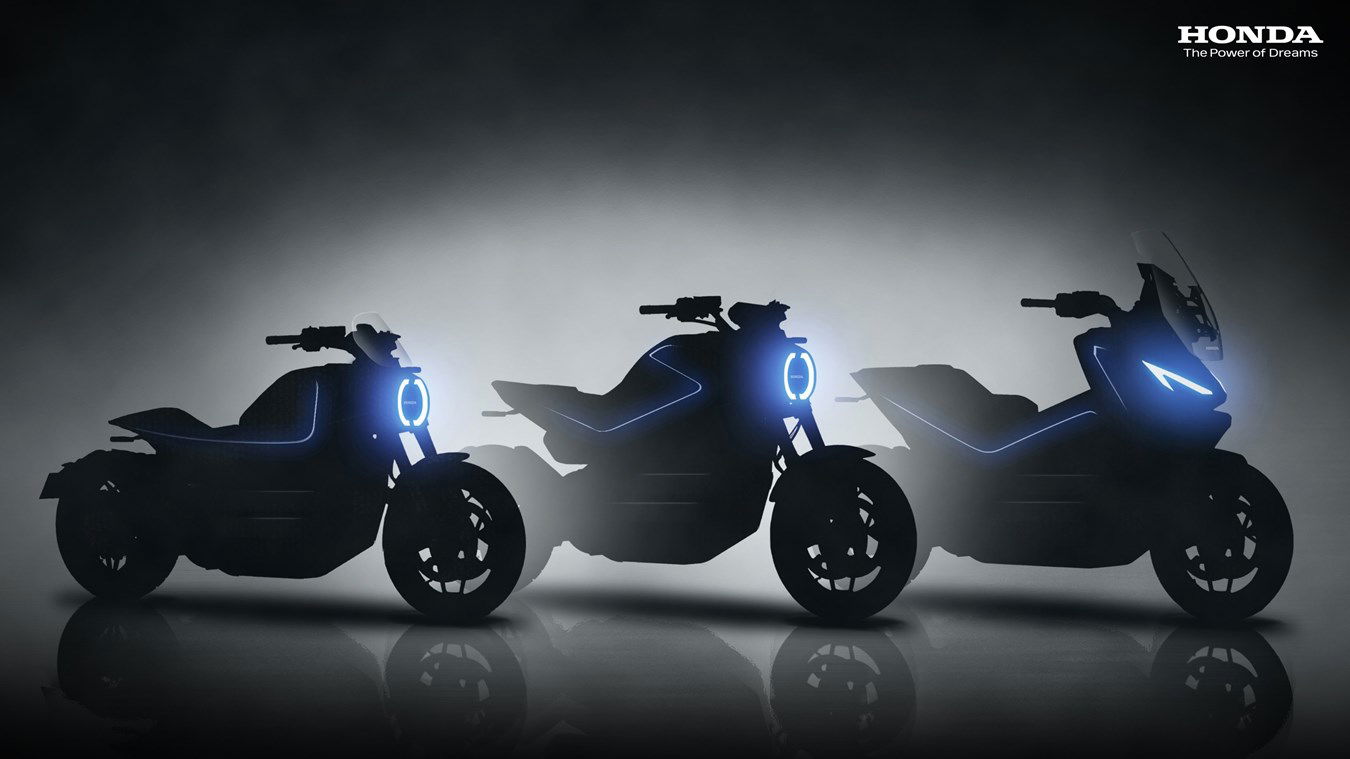 Honda announces plans for 10 new e-bikes by 2025
Honda provided updates on its future electrification plans, as well as how it intends to continue using internal combustion engines.
In a briefing on its motorcycle business, Honda announced several plans to bring the company to carbon neutrality, which it says it aims to achieve by 2050.
"Honda will accelerate the electrification of motorcycles as a primary focus of environmental strategies for motorcycle companies," Honda said. This will be accompanied by the further development of Honda's internal combustion motorcycles, which the Japanese manufacturer aims to make carbon neutral during the 2040s.
To do this, Honda wants to continue to reduce carbon dioxide emissions from its internal combustion motorcycle engines, and develop models compatible with carbon-neutral fuels such as gasoline-ethanol. These models are already available in Brazil (E100), and they will be available in India by 2023 in E20 form, with E100 planned for 2025.
2025 is also the date Honda has set for introducing 10 new electric models. These will include commuter models and what Honda calls "fun models," which essentially means higher-capacity motorcycle equivalents, rather than just the usual 125 equivalents that are fairly common in the electric market right now.
Specifically, Honda plans to introduce two new commuter electric vehicles (below) in Asia, Europe and Japan between 2024 and 2025; five new models of electric bicycles and mopeds by 2024; and three full-size "Fun EV" models (above) across Europe, Japan and the United States between 2024 and 2025. There will also be a "Fun EV" for children, and Honda says that, for commuter bikes at least, power sources other than swappable batteries are under consideration.
For motorcycles that will use batteries as a power source, Honda is currently developing its own all-solid-state battery, while adhering to battery standardization agreements it has with its fellow Japanese factories – Suzuki, Yamaha and Kawasaki – as well as European manufacturers.
Additionally, Honda is exploring battery sharing, operating a service in Bali, and preparing to launch a service in India for electric rickshaws (three-wheeled taxis). This is in addition to the manufacturer's involvement in Gachaco – which also includes involvement from the other aforementioned Japanese manufacturers, and "which will provide a standardized interchangeable battery sharing service for electric motorcycles and develop an infrastructure for this service", according to Honda. Gachaco plans to launch its battery sharing service this fall.
As part of its electrification goals, Honda aims to reach one million electric motorcycle sales by 2027, and 3.5 million by 2030.
Finally, Honda claims to work with its software subsidiary, Drivemode, to "deliver user experience (UX) features that continuously enrich ride quality through connectivity." This includes "providing optimal route options that take into account remaining range, charging point notification, safe driving coaching and after-sales service," Honda says. . Going forward, Honda wants to create a "connected platform," he says, that will link "a wide range of Honda products," to achieve "connectivity beyond their product areas."
2022 Honda Africa Twin Adventure Sports Review