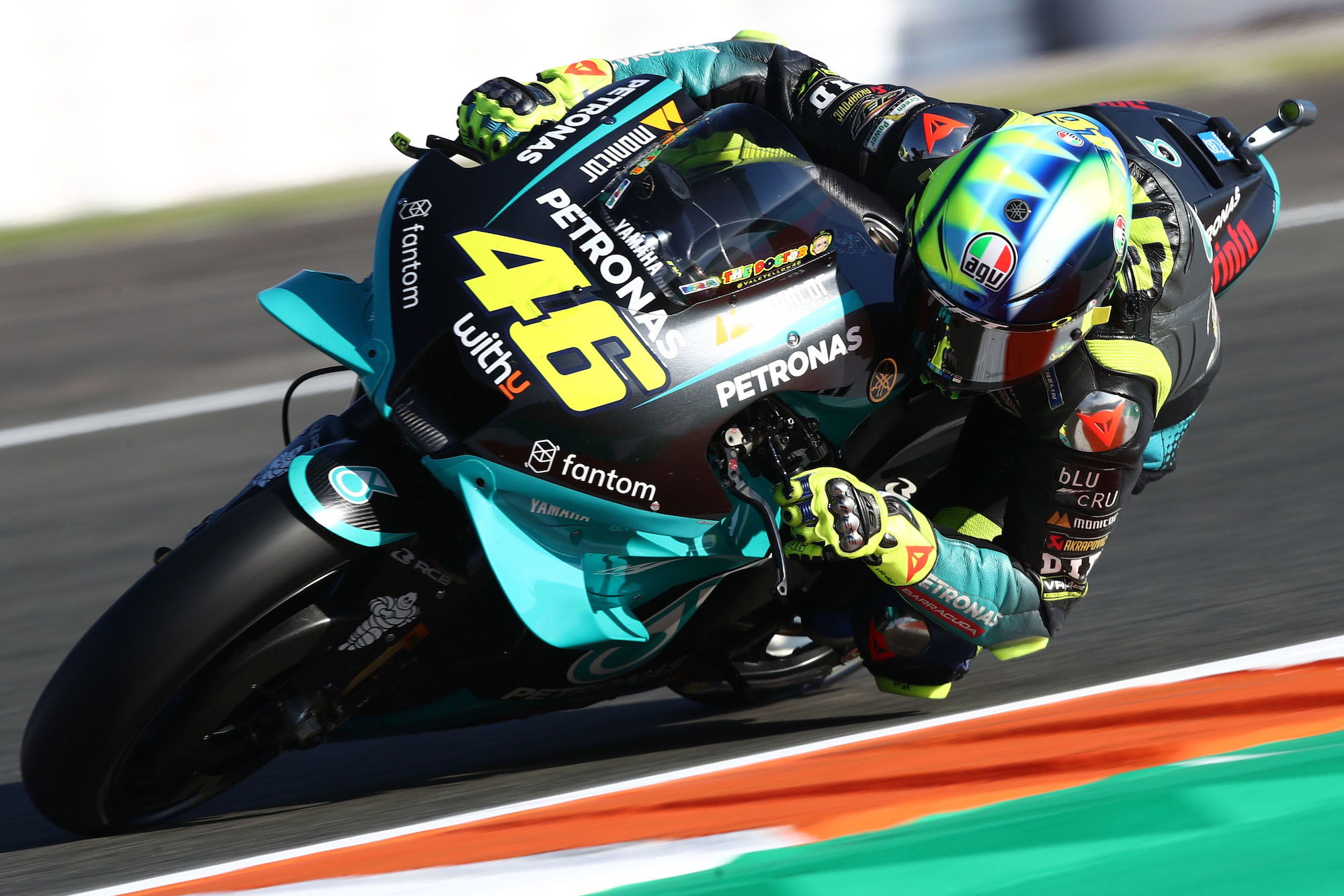 "I shouldn't have taken Valentino Rossi," admits …
RNF Racing Yamaha boss (née Petronas SRT Yamaha) Razlan Razali has revealed that he "shouldn't have signed" Valentino Rossi for his 2021 MotoGP World Championship campaign because "young riders are much faster ".
The nine-time world champion Italian moved from the Yamaha Factory team to the sister satellite setup for what would become his last season in the top flight, swapping positions with the eventual 2021 MotoGP World Championship Fabio Quartararo .
While Quartararo's arrival for 2021 was confirmed in January 2020, Rossi delayed his formal decision to retire or join Petronas SRT for several months, before finally signing on the dotted line.
At the time, Razali was expressing his skepticism about signing Rossi, largely because it ran counter to his vision of using Petronas SRT Yamaha as a testing ground for up-and-coming riders, as he had done with Quartararo and Franco Morbidelli.
Indeed, he admits that he wishes he hadn't hired Rossi, even though he played down the words that Yamaha himself had pushed him to do so.
"If I could go back, I would have decided in June 2021 to accept Petronas' first new contract offer," he told Speedweek. "But I wanted to negotiate for more money. And to be honest: I shouldn't have taken Valentino! "
"There was always the assumption that we would have had no choice but to sign Valentino in 2021. The assumption was that we were under pressure from Yamaha, but no, there was no pressure. .
"Personally, I was skeptical until Valentino reached the third step of the podium alongside Fabio and Viñales in the second Jerez GP in July 2020.
"When I was standing next to the three riders on the podium, my mind was like, 'Okay, maybe this guy can do it. ""
Despite the publicity gained through the hiring of Rossi, it was a grueling season for Petronas SRT Yamaha throughout the year with Rossi off the beaten track all year, while lead rider Morbidelli initially suffered from the caused his aging bike to be hampered by the development freeze before injuring his knee. and was later poached by the Yamaha factory to replace Maverick Vinales.
Thinking back to Rossi's valiant efforts to stand out, Razali believes the Italian put himself under pressure but lacked the ability to compete with a grid of talented and younger rivals.
"After being sick [COVID], the results turned out to be bad. But at this point the decision for Valentino had already been made
"I think Valentino put himself under the pressure. The young riders are much faster. Valentino had better lap times than in the past. But that was not enough. He wanted success, his heart and his mind there. were ready, but the body did not accept it.
Petronas SRT Yamaha will transform into RNF Yamaha for the 2022 MotoGP World Championship season with seasoned Andrea Dovizioso joined by Moto3 graduate and rookie Darryn Binder.