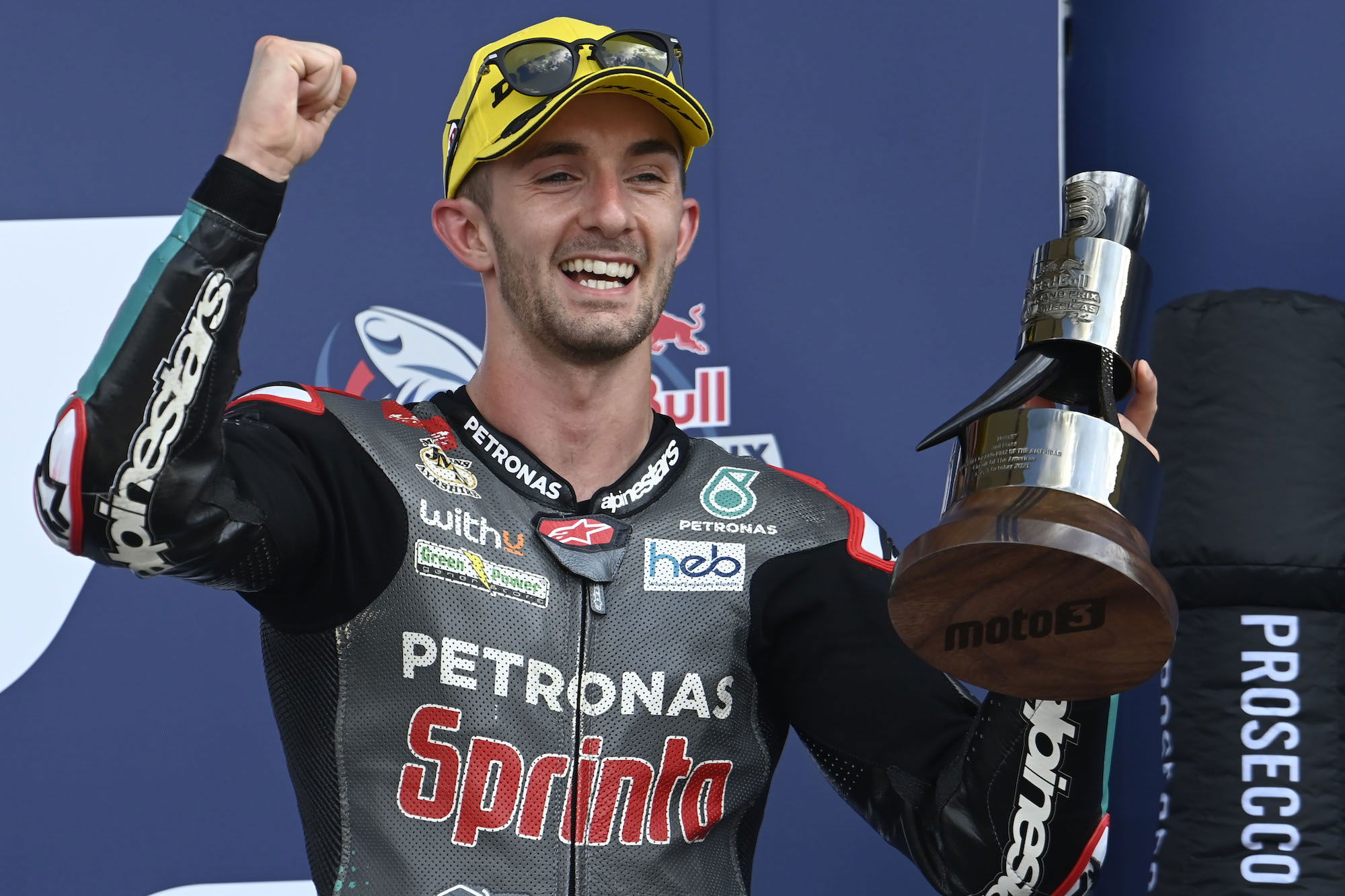 John McPhee is ready for the tenth season of Moto3 with Max Biaggi …
John McPhee will remain in the Moto3 World Championship category for a tenth full season in 2022 after signing a new contract to join the Sterilgarda Max Biaggi Racing Husqvarna team.
One of only three British drivers represented among the grand prix standings this season, McPhee moves on from Petronas Sprinta Racing – who is leaving the series – in his attempts to secure an elusive world title.
Paired with Ayumi Sasaki, the deal will see McPhee team up with two-time world champion SBK Biaggi's Moto3 team on KTM machines, renamed as the company's Swedish sister company, Husqvarna.
Marking his tenth full season in Moto3, McPhee can actually trace his debut in the previous 125GP series after making appearances as a wild card in 2010. To put that in context, it was the year the six-time champion MotoGP world champion Marc Marquez swept the title, while the grid also included figures like Bradley Smith, Pol Espargaro and Johann Zarco.
"I am really excited to join the Sterilgarda Max Racing and Husqvarna Motorcycles team for 2022," said McPhee, who has won three Moto3 victories and secured a fifth place overall in 2019.
"The team have done incredibly well in a short time in the world championship and with people like Max himself and Peter Öttl [Team Manager] taking care of myself feels like this is a great opportunity to really get the best of myself.
"The FR 250 GP has been impressive this season so I can't wait to see what's possible on board something new. "
This will be McPhee's last chance to win the Moto3 World Championship title, as he crosses the maximum age threshold of 28 to be eligible for 2023.
He is the fourth British rider to be confirmed in a GP for 2022, with Moto2 rider Sam Lowes (Marc VDS), as well as Scott Ogden and Josh Whatley, who will be part of the UK-centric VisionTrack Honda team from Michael Laverty.