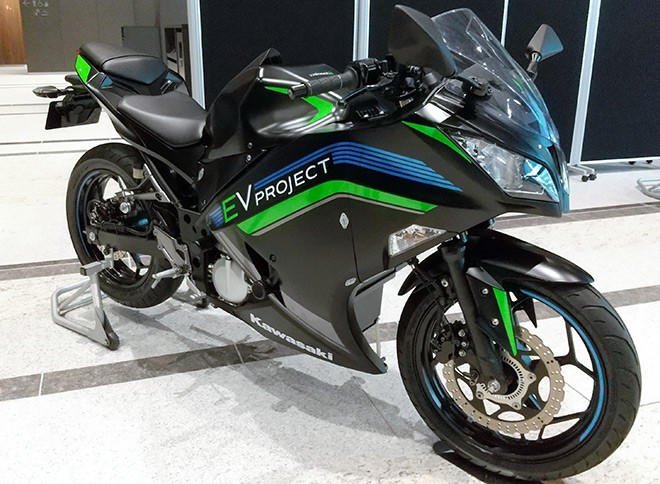 Major Kawasaki Motorcycle Models Will Go Electric By 2035
The end of the road is approaching for the era of gasoline motorcycles.
Kawasaki Heavy Industries Ltd., which currently only produces gasoline motorcycles, announced on October 6 that all of its major models sold in Japan and Western markets will run on electricity by 2035.
The announcement marked the first time the company had specified a date to convert its motorcycles to electric.
The company has yet to decide whether it will create new brands or produce electric versions of its current models.
Kawasaki Heavy Industries has said it will develop electric models and hybrid models powered by electricity and gasoline. It plans to market 10 or more types of such models in developed countries by 2025.
The carbon-free movement has gained ground in the industry.
Yamaha Motor Co. said in July that it wanted 20% of its global new motorcycle sales to be electric in 2035 and 90% in 2050.
Currently, the ratio is less than 1%.
"Environmental regulations should be tightened globally, so this is an urgent challenge," said a representative from Yamaha.
Honda Motor Co. has not given a digital target for its electric motorcycles, but does produce professional-use models that run on electricity.
It plans to launch an electric model for personal use in 2024.
Four major motorcycle makers, including Suzuki Motor Corp., agreed in March to standardize replaceable batteries for electric motorcycles and will promote "become electric" by improving the convenience functions of the battery.
(This article was written by Koichi Murakami and Junichi Kamiyama.)