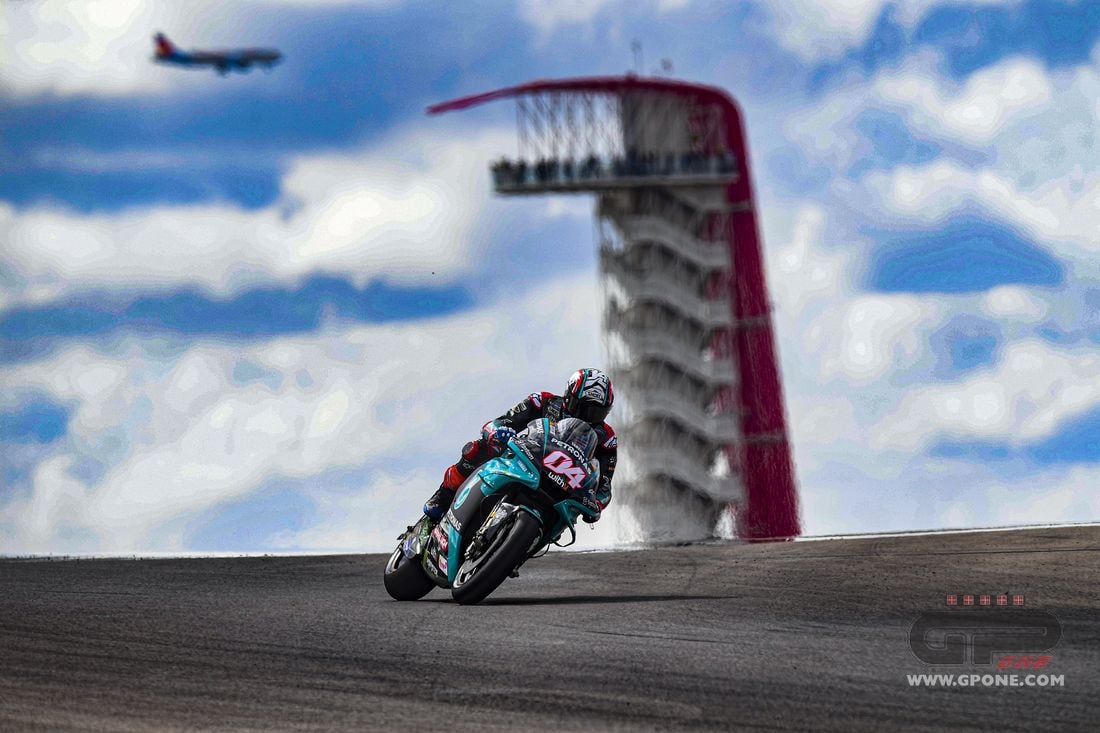 MotoGP, Dovizioso admits he still doesn't instinctively drive the Yamaha but the pace is there
Andrea Dovizioso's qualifying, in her second race on the Yamaha Petronas after returning to Misano, gave her a fourteenth position on the starting grid. Not a particularly exciting result for a rider of his caliber, but more than justified by the fact of having to learn to ride a completely "foreign" bike, all after months of absence from the premier class.
You were held back by traffic, the pace for a fast lap seemed to be there.
"In the straight line I was losing a lot – Dovizioso told us – I tried to follow top riders like Aleix but unfortunately I followed him on a lap where he obviously also had problems. These things happen, but I think I still have a good pace for tomorrow's race despite the bike's shortcomings in acceleration, I hope I can keep up with the others ".
Are you happy with the bike setup for the less than optimal conditions of this tour?
"We did several tests but it will take me a little while to fully understand the bike. For example, during free practice this morning I tried to ride with my riding style that I was used to but this does not work with this bike. I need to adapt to the new bike and what it demands from the rider. Compared to the Ducati it does not have the same straight line acceleration and even cornering have to be approached differently, so sometimes I manage and sometimes I make mistakes, but I feel like we are improving and the pace is good ".
You were one of the few who drove the whole session on hard rubber. Will you be using it in racing as well?
"We tried the hardest but we are still not sure if it was the best choice, the medium compound might be a good solution. I have seen a lot of riders go fast on the soft but I don't think it is. a valid option for racing, especially on this track. ".
This circuit will also be very demanding from a physical point of view …
"Physically I don't think I'll have any problems, I still have this neck problem but it's an old story. I'm not particularly worried but actually running with the track in these conditions is not really a joke. "
So, are you surprised to have already achieved this performance with a completely different bike in such a short time?
"Surprised not to say, on the one hand I think I still have a good margin of improvement because as a rider I still have to understand the bike well and that's positive. On the other hand, some technical shortcomings in the race tomorrow, like acceleration for example, will be a complication to be able to stay in the group, having to recover from the braking in the straight line and in the changes of direction will be very tiring so everything will depend on following the right lines and making as few mistakes as possible ".
Did the two days of testing at Misano affect your improvements with the new bike?
"I think it's normal, it's only a matter of time. I started from a distance in Misano and I'm still not riding as I should. The bike requires a drastically different riding style than the Ducati with which I braked hard and got out of corners, pulling the bike with my strength, with the Yamaha you need a different riding style and it just doesn't come still not instinctively ".