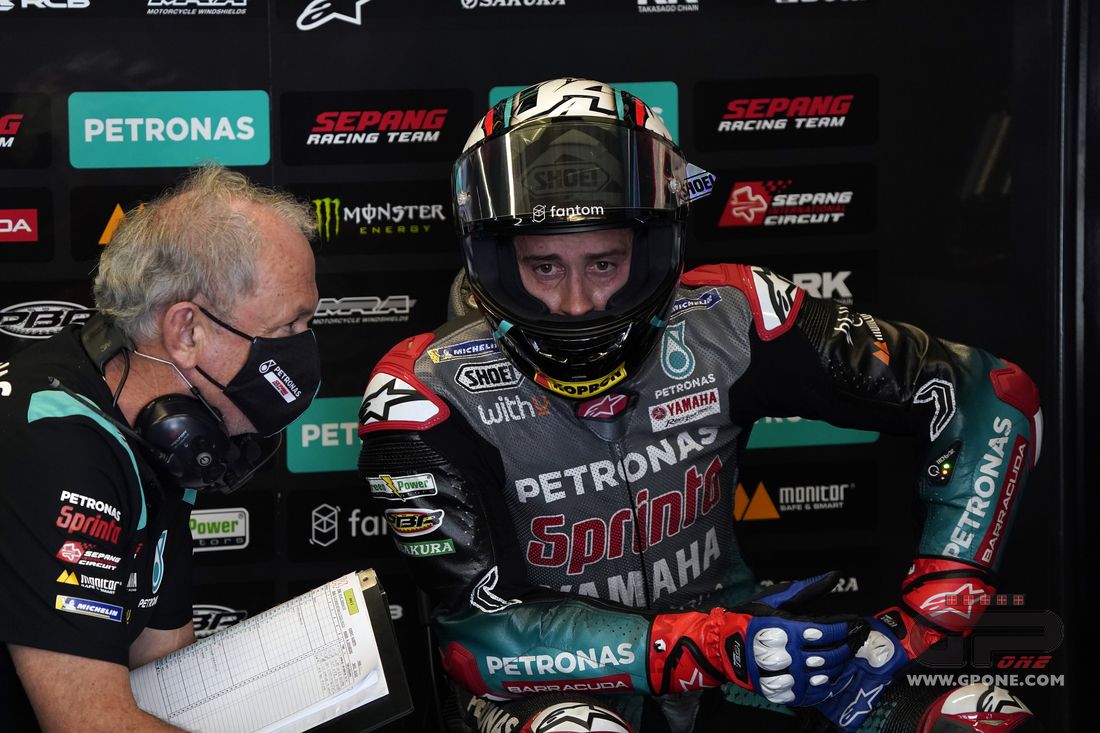 MotoGP, Forcada: "Dovizioso has the same philosophy as Ducati, he works a lot on the details"
Ramon Forcada is one of the best and most experienced team managers in the MotoGP paddock and, in 2022, he and Andrea Dovizioso will form an excellent duo in the new WithU Yamaha RNF team. In fact, the Spanish team leader will follow Dovi in ​​this second adventure with the Yamaha M1. They obviously already had the chance to meet in the races last season and the first tests in Jerez, with a view to 2022.
Forcada knows Yamaha like the back of his hand, while Dovizioso brings with him the enormous wealth of Ducati knowledge he has acquired over the eight years in which the Borgo Panigale motorcycle has developed, establishing itself unequivocally as the best of the lot. . Dovizioso's first experience with the current version of the M1 wasn't that exciting, causing some really ungenerous gaps between him and his rivals. But the situation has gradually improved, so much so that Andrea can aim for the top as well, proving that he just needs time to understand the new bike better.
"Andrea is a person who has a lot of information and has been on the trail for many years, which is very good", Forcada told Motorsport.es."He knows what he needs to go fast, and he struggles to do that, because the Yamaha is a completely different bike for him. As early as 2020 he was struggling to go fast with the Ducati when Michelin introduced the new rear tire. Then he came to our team and found a new bike. He struggles, like Frankie did the first year. It happens to everyone when you switch bikes because they all have very different characteristics and you have to figure out how to ride them."
Forcada is sure that Dovi can quickly find a way to be fast with the M1.
"He is a hard worker, and he is above all very attentive to detail. A bit like the Ducati philosophy, where the details matter and help you go fast. Right now you can't even save two seconds per lap. If you improve by a few tenths, that's already a very big step.."
Dovizioso has always been known for his perfectionism, his desire to find the perfect bike. An impossible undertaking according to Forcada.
"The best bike on the grid does not exist. But it is true that Dovi approaches this concept in its approach. He is attentive to detail, has a lot of method and always wants to be very clear about things. He wants to know where he loses and where he wins, what he needs to do to improve and what to do to avoid losing. He works many hours looking at the data, studying, comparing and looking for ways to improve. For any brand, having a rider from another factory who has a fast bike and lots of experience always helps. But not only here. If he had gone to Honda or Suzuki, he would have helped them too. A rider can always improve if he comes from a good bike he knows, not like what happened to Morbidelli, who came to Yamaha with only a year of MotoGP experience and a bike that he did not know. But if a rider comes here after spending eight years in a factory team, wherever he comes from, he is always welcome.."
The question remains whether we can see Dovizioso return to fight for the title as he did between 2017 and 2019.
"I don't know if it will be able to because, at the moment, we haven't tested the official 2022 bike yet. It will be a factory bike, yes, but no one knows what this bike looks like. In Jerez we had the first prototype, and I don't know if it will be the last. Then, what we can do will also depend on what others are doing. It's kind of like what happened with Frankie, who went from a second place in 2020 to his best results, before surgery, when he got a third and fourth place. The problem is, if the bike doesn't improve and the others do, things will get worse.."