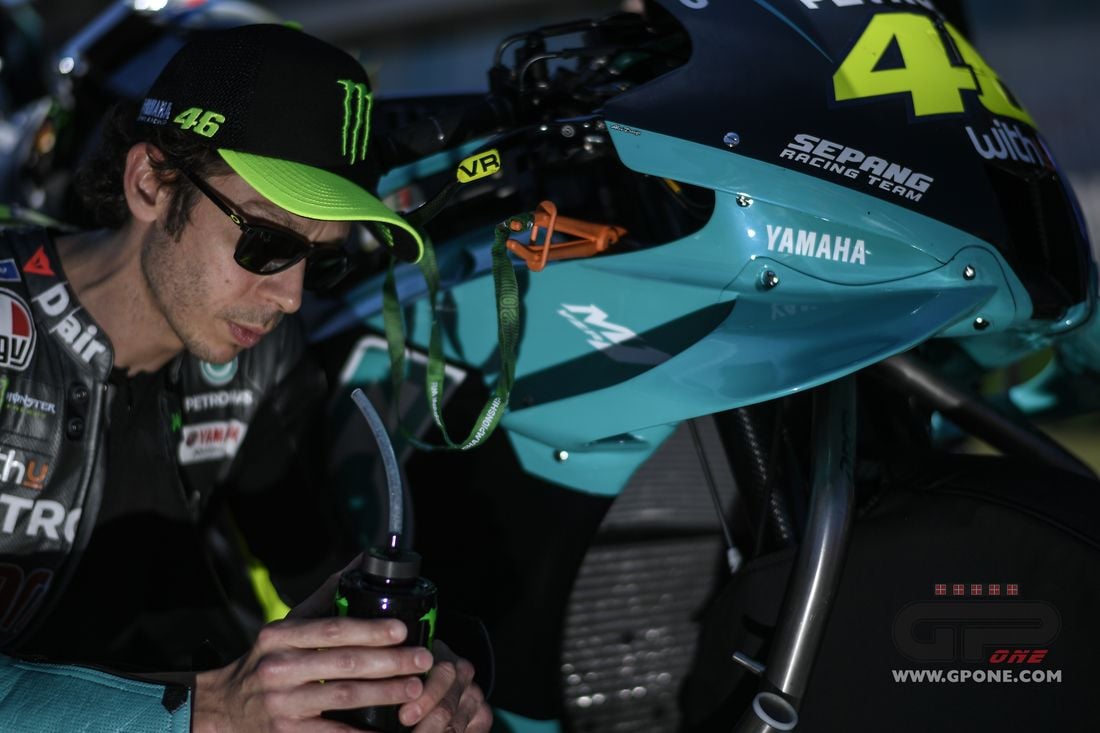 MotoGP, MotoGP 2022 puzzle: Valentino Rossi the missing piece
The world championship has gone on vacation, but the same cannot be said of the managers, who have committed to putting in place the last pieces for 2022. During a month of July without races, some agreements were made, others have been prepared, while others have not. do not pass. The unofficial news (we are all just waiting for a confirmation) is the arrival of Franco Morbidelli in the official Yamaha team alongside Quartararo, after the farewell of Vinales, and the decision of Raul Fernandez to switch to MotoGP with the Tech3 colors. Not at all sensational, but not predictable.
So KTM put all of its parts in place, Yamaha made it clear for at least one team, but there are still many doubts for Petronas. Let's assess the situation. At the moment, there are four free bikes for next year: the two M1s from the aforementioned Malaysian team, a Ducati from the VR46 (Marini is a certainty, as Salucci confirmed) and an Aprilia. Due to a twist of fate, there seem to be more bikes than riders ready to occupy them, at least for now.
Much (but not all) also revolves around Valentino Rossi's decision about his future. If he decides to continue, he will likely choose to do so with his team, alongside his brother. A last season with the family, with this Ducati with which he had broken down badly. At this point, the VR46 team would be busy and Petronas could bet on Marco Bezzecchi, for whom Razali has publicly declared his interest.
Of course, this fix also presents a few unknowns, as the Doctor's team for 2022 will only have an official Desmosedici, and they will have to determine whether they will give it to Marini or if Valentino will ride it instead. Either way, in this case, Petronas would only have one bike.
If, on the other hand, Rossi throws in the towel at the end of the year, the problems will increase for the Malaysian team. In that case, in fact, Bezzecchi would be riding the Ducati-branded VR46, and in Petronas they'll just have to use their imaginations. They don't seem to care about experienced riders in Kulua Lumpur, and they've made it clear to Dovizioso and Rea, but there aren't many young riders available. They tried to contact Raul Fernandez, but failed. If we look at the Moto2 ranking, the best are already taken.
So there remains Lowes, who has already had his chance in MotoGP, or Schrotter, not exactly a very young rider like Sam, but without his results (3 podiums in 10 years in Moto2 is not really a great result). You might as well stay home and focus on Xavi Virgo who is already racing with Petronas in the intermediate class, and maybe trying with Augusto Fernandez, a promising young runner growing up.. After all, they're spoiled for choice, considering that Roberts doesn't seem ready to change just yet, and Canet has already signed on to run with Pons (although the recent past tells us that contracts are now valid until a certain point). point).
For Aprilia, on the other hand, the goal is only one: to obtain Vinales. A team with Maverick alongside Aleix Espargarò, and with Dovizioso as Savadori's assisted test pilot, would be a dream, given how the market is doing.. There are negotiations between Italy and Spain and rumors that, unless he wants to stop, Vinales doesn't have many alternatives. Time will tell, even in the heat of August.
In the game of musical chairs (sorry, saddles), two riders remain standing who, as if by chance, were teammates last year. For Petrucci, his MotoGP days seem to be drawing to a close, with KTM who have already decided to prefer Fernandez to him. So Danilo could start thinking about SBK, for the last part of his career where he started it: derivatives.
There doesn't seem to be much room for Dovizioso either. Andrea would have liked to resume the race, but in his own way. The Aprilia option (as a rider) never fully convinced him, and he had some hope in Yamaha, after the Vinales affair. But there's a big difference between words and deeds, so Dovi might decide to remain a full-time tester for Noale (a role he fits in perfectly and Aprilia benefits greatly).
This is the situation before leaving for Austria, but we are used to seeing it evolve quickly.