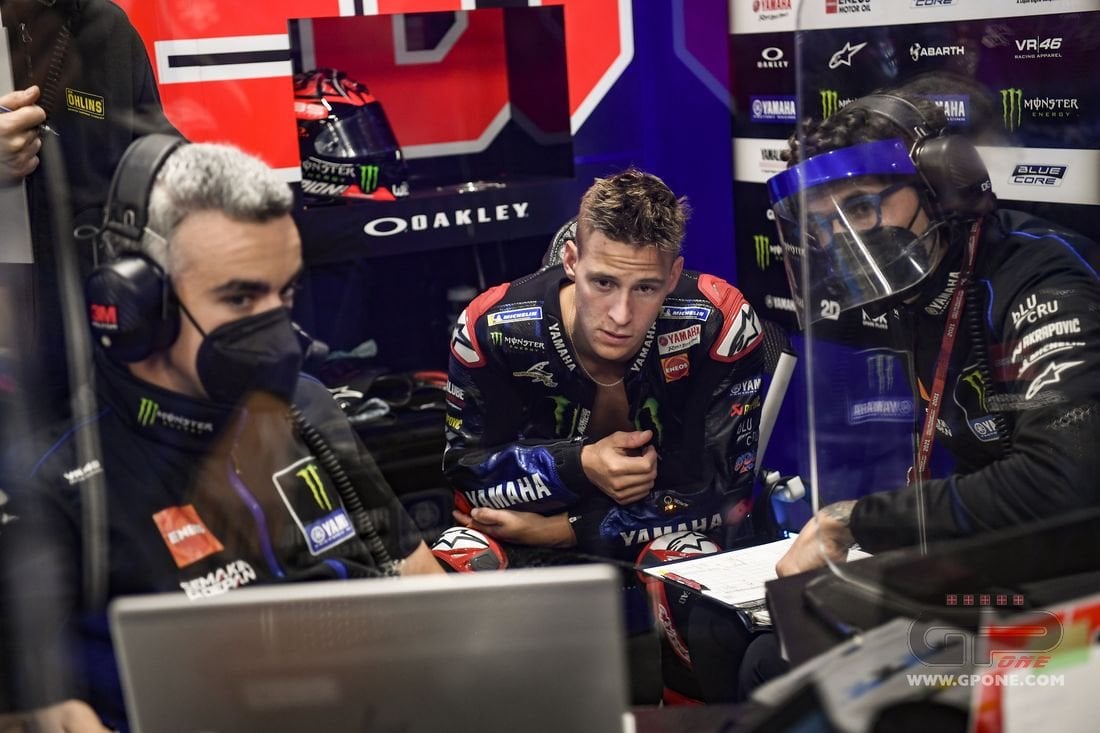 MotoGP, Pernat: "Quartararo asked Yamaha for 20 million euros for its renewal"
Christmas is approaching and Carlo Pernat (in a special episode of our Sport Bar, which you can see above) has put together a list of the good and bad among MotoGP manufacturers. But the Genoa manager didn't limit himself to that. He also revealed some indiscretions in the rider market heading into 2023.
Drivers and manufacturers are already preparing, like the World Champion Fabio Quartararo, who seems to want to make his title profitable: "From the information I have, Quartararo has already made a very big request to Yamaha. I understand he asked for twenty million euros», Revealed Pernat.
The French rider is aiming high, also aware that Honda might need him, as it is still not known what Marquez's conditions will be.
The next few months will be fundamental. In the meantime, this 2021 ends with Pernat's bulletins for Manufacturers.
Ducati: "They deserve a good nine. Even in the past they had the strongest bike, as Bastianini demonstrated when he managed to get on the podium with the 2019 Desmosedici. You can't do this if you don't ride a competition bike. They are the ones who performed the best. Gigi did a great job."
Honda: "So I gave a resounding four, and only thanks to Marquez, who won three races. Otherwise, they would have got a two. They have it all wrong. Marc solved some issues. "
Yamaha: "I give the title winner an eight, but they deserve a four for politics, for not having given the official bike to Morbidelli, for having a ridiculous satellite team. At an average of six I add half a point, just because they won the world championship. "
Suzuki: "The fall puts Sahara in the dual role of team leader and technical director. "
Aprilia: "I'm barely giving them a passing grade because they've been using concessions for years. The bike has evolved, but not as much as I expected. They managed the racing department well, there was a podium, but then their performance declined. "
KTM: "Their rating is a 5. It's a company with a lot of money and a big sponsor, but they have done badly this year, both from a technical point of view and in the management of their riders. "