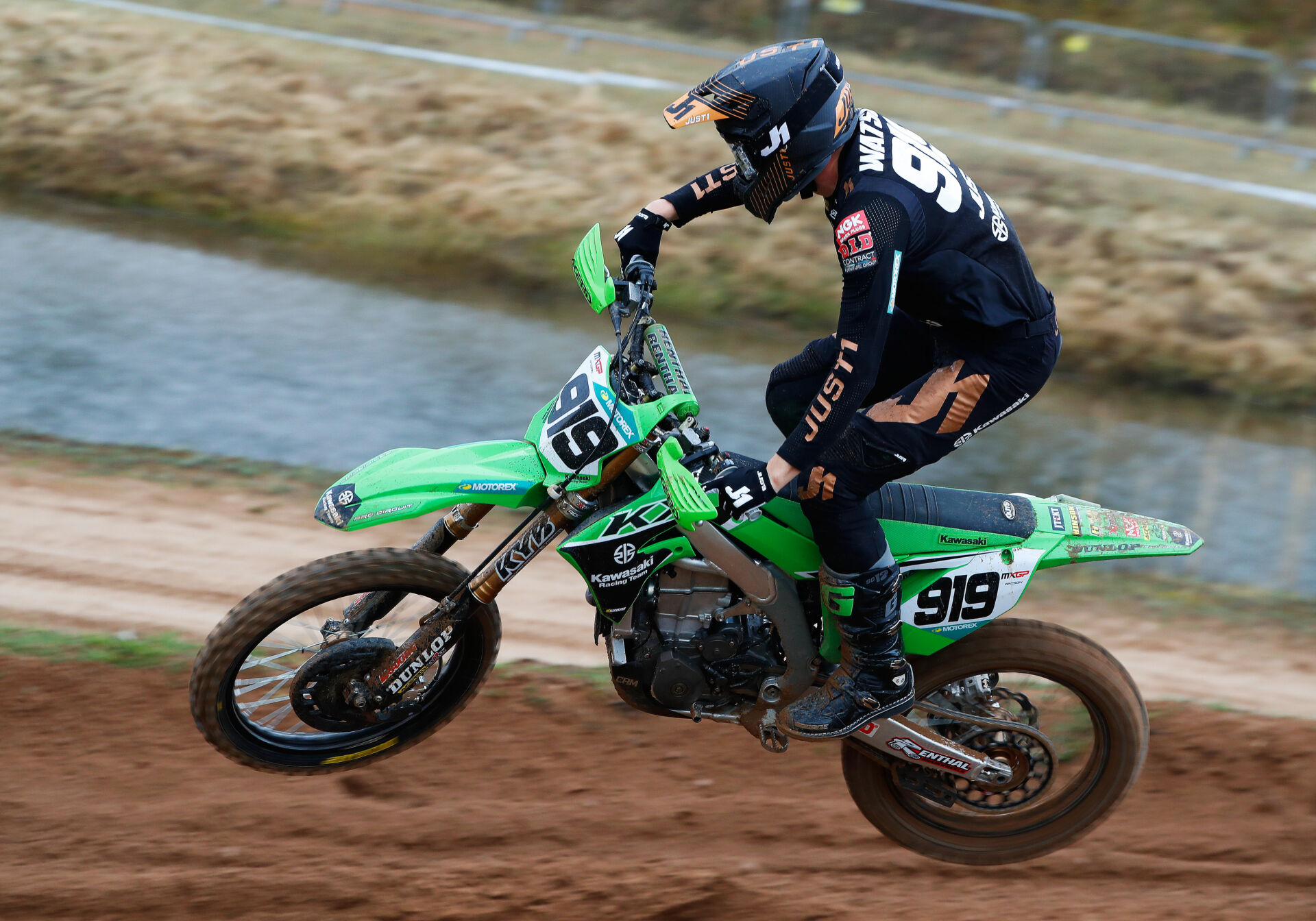 MXGP Latvia: "We know our potential" – Watson
Kawasaki Racing Team MXGP's Ben Watson finished tenth in round six of the FIM MXGP Motocross World Championship at Kegums in Latvia.
The English rider paid the penalty for taking time to settle into his rhythm on the first lap of the first moto; an electrifying start from the outside gate which he received after a crash in qualifying the day before saw him sweep the turn seventh but his exit line saw him relegated to thirteenth, his eventual finishing position, in a few turns.
The initial sorting although the first corners of race two saw him fifteenth, but he was twelfth in ten minutes and, maintaining his lap times to the finish, he broke into the top ten at four laps from the end to be ranked tenth. both in the bike and in the whole day. He retains eleventh place in a hotly contested points race.
"I'm not where I know I can or should be, but everyone on the team is working to get there. said Watson. "We know our potential and will keep working until we get there."
"The bike is amazing from the start so I have a lot of confidence when I go to the gate but I need to improve my qualifying to make race day easier and ride to my potential, my ride in moto two was a lot more strong but I go too wide, which makes the first turn difficult in both motos.
MORE READING…