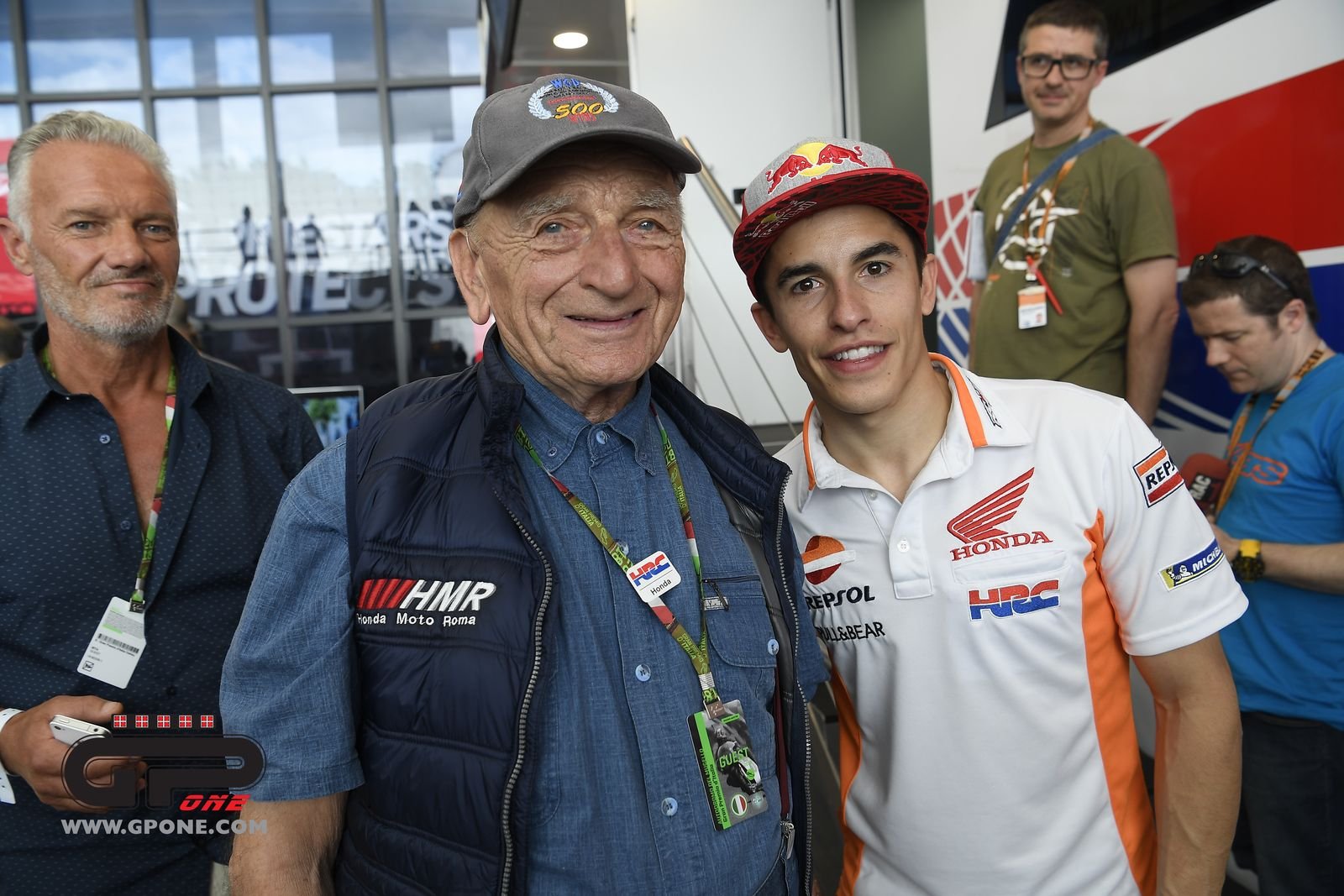 News, Goodbye Carlo Murelli, the mechanic that even Soichiro Honda listened to
Carlo Murelli, the historic Honda technician who was even highly regarded by the manufacturer's legendary founder, Soichiro, has died in Rome. He was 88 years old.
I met Carlo Murelli (but in Rome everyone called him Morelli with the 'o') when his racing department was a rectangle of a few square meters closed by a net in the Samoto workshop in Rome, Via Gregorio VII . There Carlo used to prepare the Honda CB500, then the 400, absolutely revving road bikes, turning them into virtually unbeatable rockets that won every Sunday at Vallelunga and all around the Italian circuits.
This lair was like an operating room, in terms of order and cleanliness and only a few people had access to it. There Carlo, along with his right-hand man, rider Tommaso 'Giorgio' Piccirilli, transformed bikes born for something else into 'racing bikes', taking care of every detail with obsessive care. And he did it with such expertise and passion that his fame reached Japan, so much so that when Honda returned to the world championship in 1979, Murelli became one of the mainstays of its racing department.
"He was brilliant – Takazumi Katayama told us a few years ago, the first to run the NR with oval pistons – he wasn't an engineer, but a problem with the NR's very complicated cylinder head (the oval piston housed 8 valves!) was solved thanks to an intuition of Carlo. Soichiro Honda himself, who started out as a mechanic, held him in such high esteem that he took him into his home where Murelli himself cooked him a dish of tomato spaghetti.
From that lair in Rome's Via Gregorio VII, a later memory was the start of the NR at Silverstone. There wasn't enough space in the old garages, so Honda extended them outside with blue awnings placed against the old red brick structure.
The fact is that the Honda NR, like later the first Ducati Desmosedici, did not stay together when it was dismantled: the frame was a kind of shell that served as a load-bearing structure and fairing, the side radiators touching barely. It was so early, with so many ideas mixed up, that the first races were anything but memorable. The price to pay for progress that was too advanced in time and space for those still primitive years when simple 500cc 2-strokes dominated, against which the NRs were fighting, let's remember, with the same displacement.
After Katayama came Freddie Spencer and Marco Lucchinelli. Only champions for a champion like him.
(pss)
THE HONDA NR500 AS TOLD BY TAKAZUMI KATAYAMA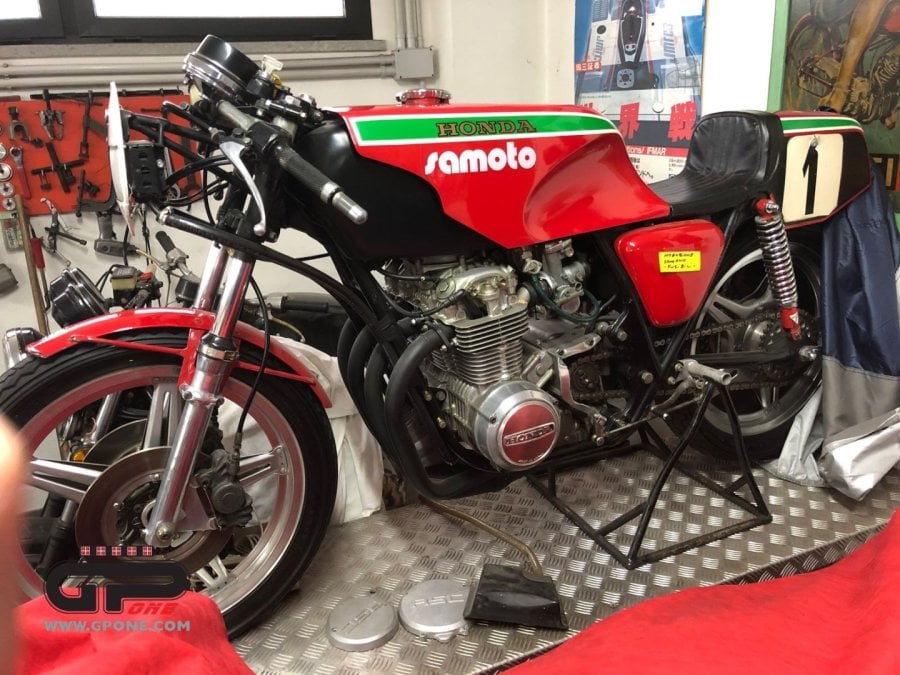 Carlo was the only European mechanic to have worked on the top-secret Honda NR Oval Piston project which debuted at Silverstone in 1979 with Englishman Mick Grant and former Japanese 350 champion Takazumi Katayama.
At Honda Japan, which was then not yet HRC but HIRCO (Honda International Service Racing Company) he arrived in 1978 as a child dreaming of an expensive toy: like taking a pen and writing to Santa Claus. That's more or less what he did. Knowing that Honda was about to officially re-enter the World Championship after a 12-year absence, he wrote to Japan to apply as a mechanic. Qualified and enlisted. His dream had come true.
This futuristic bike has generated very little satisfaction despite the fact that the science fiction project has been reworked several times both in the chassis and in the engine. With the two-stroke, there was nothing to do. Too much difference. But he defended it to the end. "If we had the current electronics – he said – this bike would have been a winner. An incredible technical experience because no manufacturer in the world has ever been able to create something like this".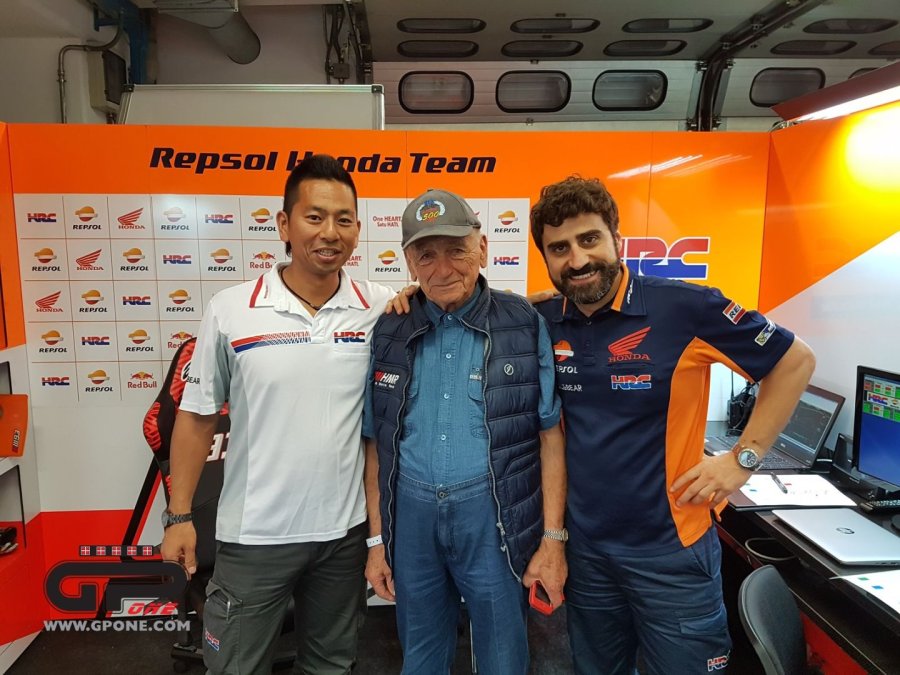 A project so brilliant that in Formula 1 at the request of all the teams, the shape of the pistons had to be circular. Failure in the Grands Prix? "The NR – continued Murelli – too penalized by the regulations. At that time we were not starting with the engine running and it is clear that starting an engine with such a short stroke and such high torque was very difficult. It was an impossible comparison to the ease of starting a two-stroke. Each time at the start when the NR started, the others were already in front. Honda wanted to win with the 4-stroke, however, and this bike went from 110 horsepower to the 130 of the latest version, not to mention the different chassis that followed the disappointing first monocoque. It did not succeed, but I repeat: if there had been the current electronics, the NR would have been immediately successful. As for its fragility, the engine wasn't fragile, rather it was other components that created problems. The NR engine only broke once, at Silverstone in 1981, when Spencer started last and climbed to sixth within a few laps. Maybe he had asked too much of the engine this time. "
Carlo was born in Plaisance on March 22, 1934, but lived in the capital for almost 60 years. And with the Honda 500s and 400s he prepared at the then Roman dealer Samoto in the 1970s, he won 83 races, including with Tommaso Piccirilli, accidentally died in Imola in 1975, (last photo) with whom he had a symbiotic relationship. Now, up there, they will meet again. In any case, in addition to being a great technician, he was a great man. He could afford with his pedigree to despise everyone. Instead, he was a humble man: he had never heard him speak ill of anyone.
Carlo Murelli's funeral will take place on Saturday at 3 p.m. in Rome in the church of SS Redentore in via Monterocchetta near the Ionio metro station, in the Monte Sacro district, where he lived. We spoke to his daughter Milena who told us about her extremely serious situation. But it was not the Covid that killed him even if it necessarily had an impact. "Unfortunately he had a lung tumor for some time – according to Milena Murelli – and a bladder tumor with extensive metastases. He had been treated but the bladder tumor turned out to be fatal because it affected his bones ". It's bad to say, but he stopped suffering, because Carlo had suffered so much lately. Too much.
(from Yesterday's bike)