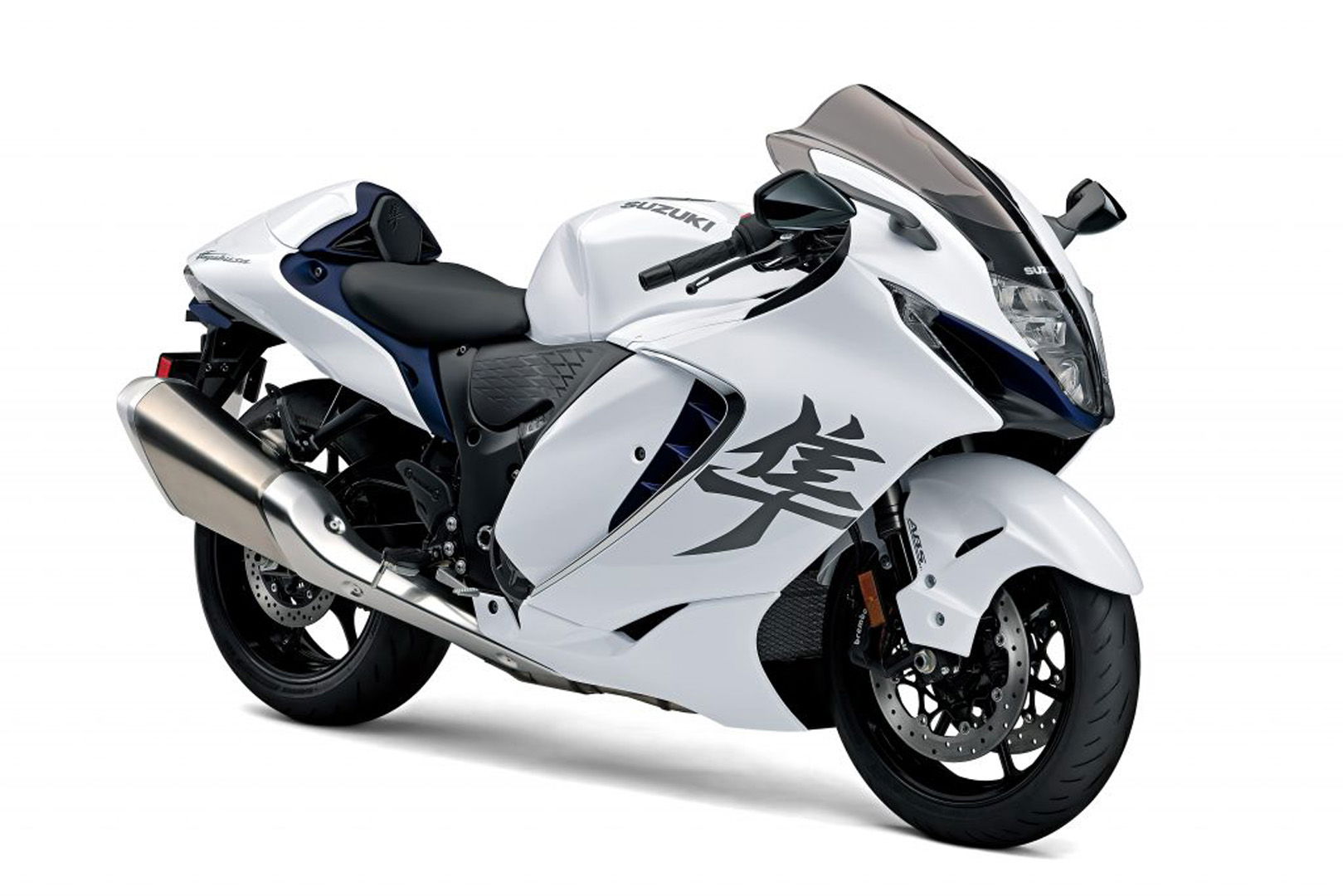 Presentation of the Suzuki Hayabusa in white for 2022!
A new color choice for the Suzuki Hayabusa adds to the wardrobe for 2022 – now available in Gloss Pearl White with Steller Blue matte metallic accents and chrome accents.
This new color choice is in addition to the existing Black and Orange and Matte Silver and Red color versions from the launch earlier this year.
Available now in dealerships (in all three color options) for £ 16,449, the latest Hayabusa range is the iconic third-generation hyperbike, fitted with the most advanced electronics suite Suzuki has ever designed.
This suite of gadgets includes 10 tilt angle sensitive traction control modes, tilt angle sensitive ABS, three power modes, two-way quickshifter, cruise control and speed limiter , and three stage launch control – all controlled via color navigated TFT display with switchgear.
All this magic and the 'Busa always pays homage to its roots. The sharper, angular bodywork is instantly recognizable as the iconic bike of yore, with heavy design cues taken from the original – even space for two analog dials up front in the cockpit.
New 2022 appearance for the Suzuki Hayabusa
Heavily redesigned for 2021, the engine includes new pistons, connecting rods, crankshaft and camshaft, specifically intended to produce improved performance in the lower to mid-rev range, making it the fastest Hayabusa to date, with more cumulative torque for the access pilot.
We reviewed the Hayabusa 2021 earlier this year at launch and found the engine to be a peach, handling that defies logic for a bike of this size, and the front fairing does whatever it takes.
Find out more in the review and contact your local Suzuki dealer if that white option has turned your head.
Watch: Suzuki Hayabusa Review (2021)