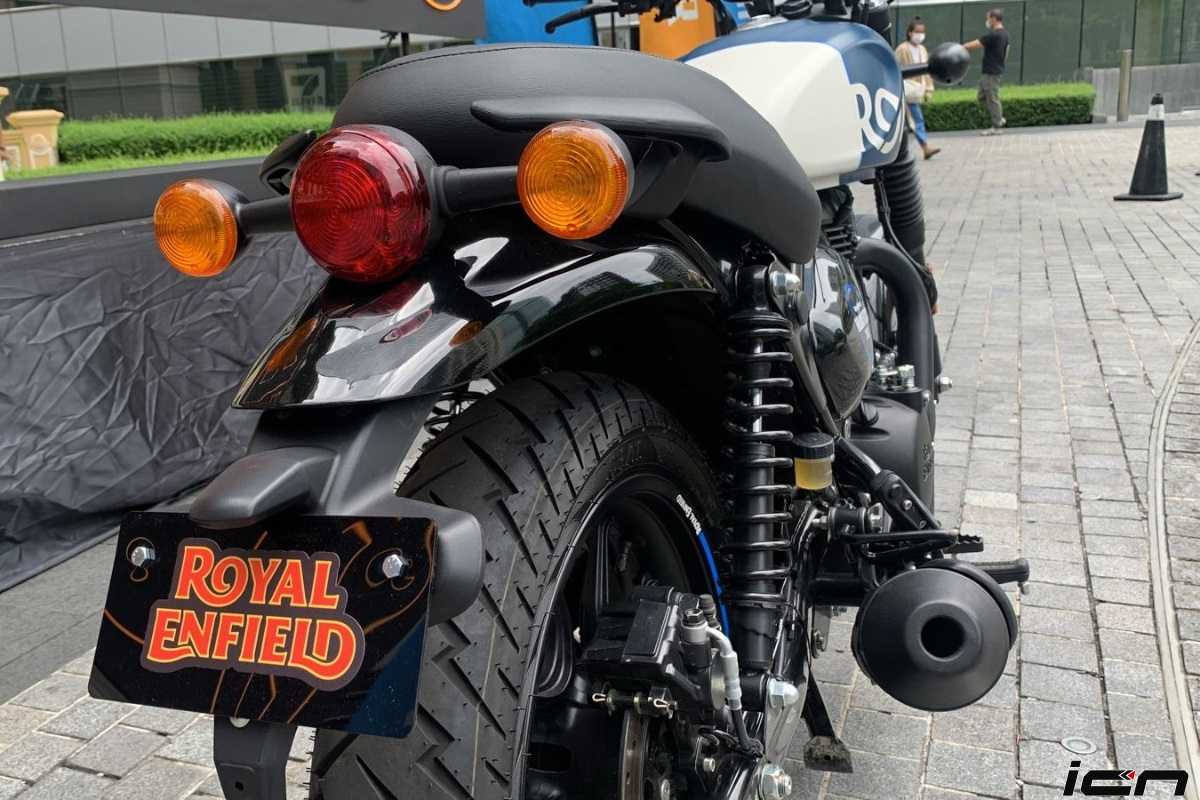 Royal Enfield has unveiled the all new Hunter 350!
After a long wait, Royal Enfield has unveiled the new Hunter 350 in India. Looking at this beautifully designed bike, we can all tell that Hunter is a classic Royal Enfield bike. This bike gets new bodywork and Royal Enfield tried to do something different this time around. He will get multiple body designs. Hunter is based on the J platform. It will get the same 350cc engine seen on Royal Enfield Classic 350. The new bike will rival the Jawa 42, Suzuki Gixxer and Honda CB350RS.
The new bike will be offered in two versions. The first is Royal Enfield Hunter 350 Metro, and the second is Royal Enfield Hunter 350 Retro. The entry level model is the Retro which will come with wire wheels. Royal Enfield is yet to reveal the prices for the Hunter 350. However, Hunter is expected to launch in a price range of Rs. 1,30,000 to Rs. 1,50,000. These are assumed ex-showroom prices. The Hunter 350 will enter the Chennai manufacturing unit for production. In this article you will learn more about the new Royal Enfield. Read till the end to know the specs of the new bike.
Read also : Rafeh Masood joins Harley Davidson board
Royal Enfield Hunter 350: specs and hardware
Hunter 350 will come in different styling styles. It will include a neo-retro roadster, two-tone and retro black design. This bike will have a single saddle, offering excellent support for your long journeys. Round headlights are a Royal Enfield classic, combined with turn signals. Also, the rear light is just below the seat, connected to the turn signals. The Hunter 350 will get telescopic front forks, twin rear shocks, fenders, an airbox and disc brakes on both wheels. The Hunter's curb weight is 181kg, which is 10kg less than the Classic 350. Hardware for the new Royal Enfield will be the same as the Meteor 350 and Classic 350.
Hunter 350 specs and performance
Hunter 350 is based on a new platform called J-Platform. Also, it will get a 350cc engine like the Royal Enfield Classic 350 and Meteor 350. Hence, it will have a similar frame and rest parts. The 350cc engine will get along with a five-speed transmission. This engine will produce 20.2 hp at 6100 rpm and 27 Nm of torque at 4000 rpm. Royal Enfield claimed a top speed of 114 km/h. Hunter 350 offers a mileage of 36.2 kmpl. Handling will be super fun with a shorter 1370mm wheelbase and a sharper 25 degree rake angle. With all the specs and features combined, it will be a great package with a cheap price.
Also Read: Suzuki Won't Get Out Of The Motorcycle Bubble
The company claims that Hunter is Royal Enfield's most affordable bike. According to the expected price of Rs. 1,40,000, it will be a nice and affordable option. Hunter will be the entry level bike in India. It will launch in India in All was about the Royal Enfield Hunter 350. For more auto-related articles, follow DaxStreet.