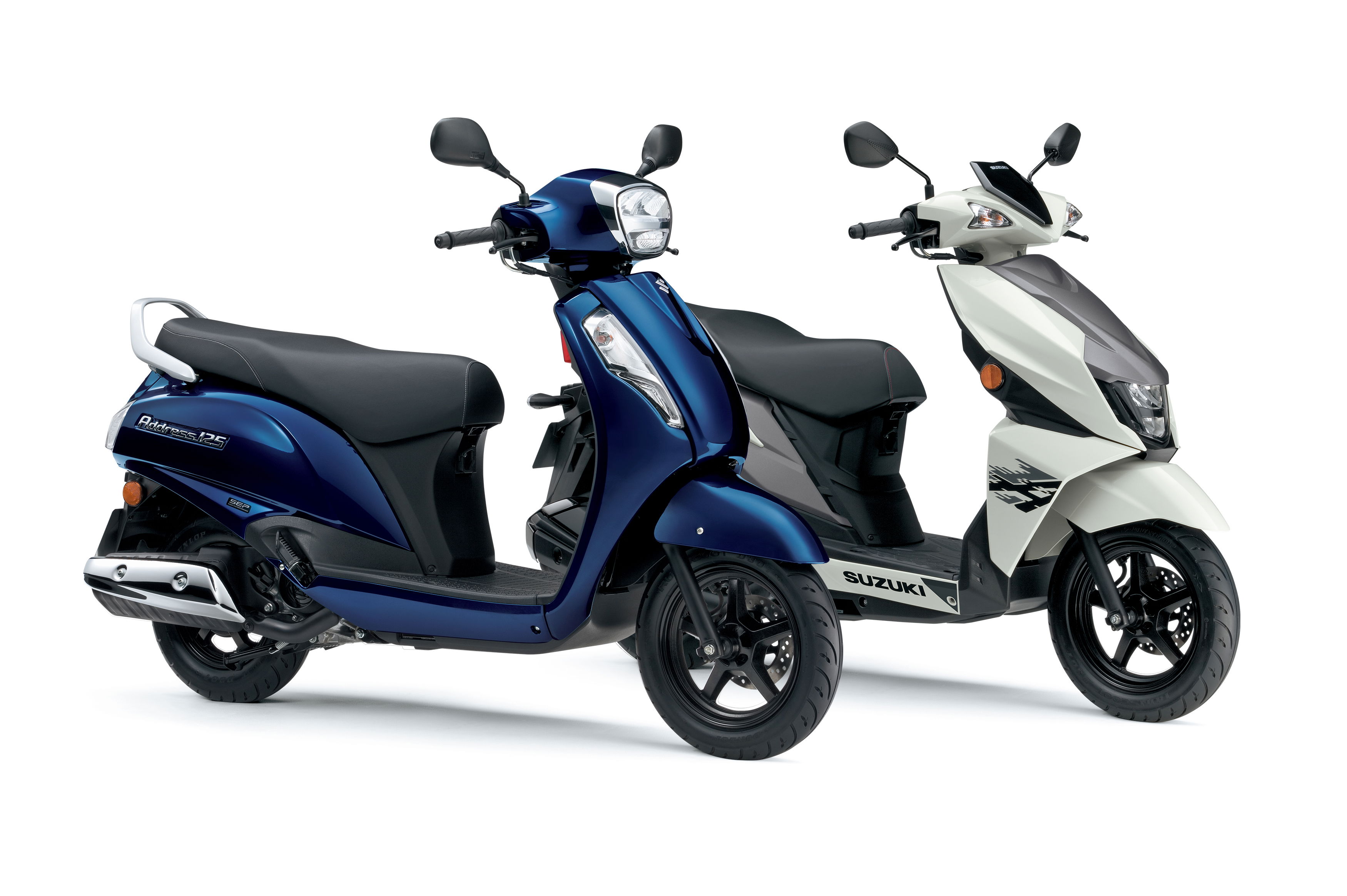 Suzuki strengthens its range of scooters with Avenis and Addr…
Two new scooters have been announced by Suzuki, which is looking to bolster its two-wheeled roster.
Suzuki's new scooters are both powered by 125cc engines, and their names both start with the letter 'A', which is completely irrelevant, but a fact nonetheless.
The Address and Avenis 125 arrive in Suzuki's scooter lineup to offer options below the established Burgman 400.
But, while there are the aforementioned similarities between the two scooters, they are not identical. Starting with the aesthetics, the Address is modest and almost retro in styling, while the Avenis has more aggressive and "sporty" looks.
The style of the Address is characterized by its unique and round headlight, while the "torn" effect on the graphics of the Avenis combined with its sharper angles confirm its aggressiveness.
"The Address oozes style," says Suzuki, while its retro aesthetic extends to the instrument cluster, where the rider will find a modern-style digital display accompanied by a traditional analog speedometer.
Using the digital display, the pilot will be able to check his fuel consumption, for example. Address is equipped with Suzuki Eco Drive Illumination (SEDI), which Suzuki says "helps encourage and achieve economical driving." It's one of the focal points of the address, which is capable of up to 148.6 mpg.
Besides the impressive fuel economy, the Address can also produce a maximum power of 8.7PS, as well as 10Nm of torque, which should make it quite handy under city traffic lights.
Additionally, the Address comes with underseat storage and a USB socket in the front.
If you were to describe one vehicle as "sportier" than another, you might expect that sporty vehicle to be smaller than the vehicle it is being compared to. However, this is not the case with regard to the Avenis and the Address. The Avenis is longer, wider and taller than the Address, despite having the same engine with the same performance and economy stats.
Once you're rolling, one of the things you'll notice most when driving the Avenis over the Address is the lack of an analog speedometer. Indeed, the Avenis dashboard is entirely digital.
Like the Address, the Avenis is equipped with SEDI, and it has under-seat storage with additional storage compartments up front.
The Avenis and the Address will be available from Suzuki dealerships starting in October.
Suzuki Burgman 400 Review | Suzuki's flagship scooter tested on UK roads