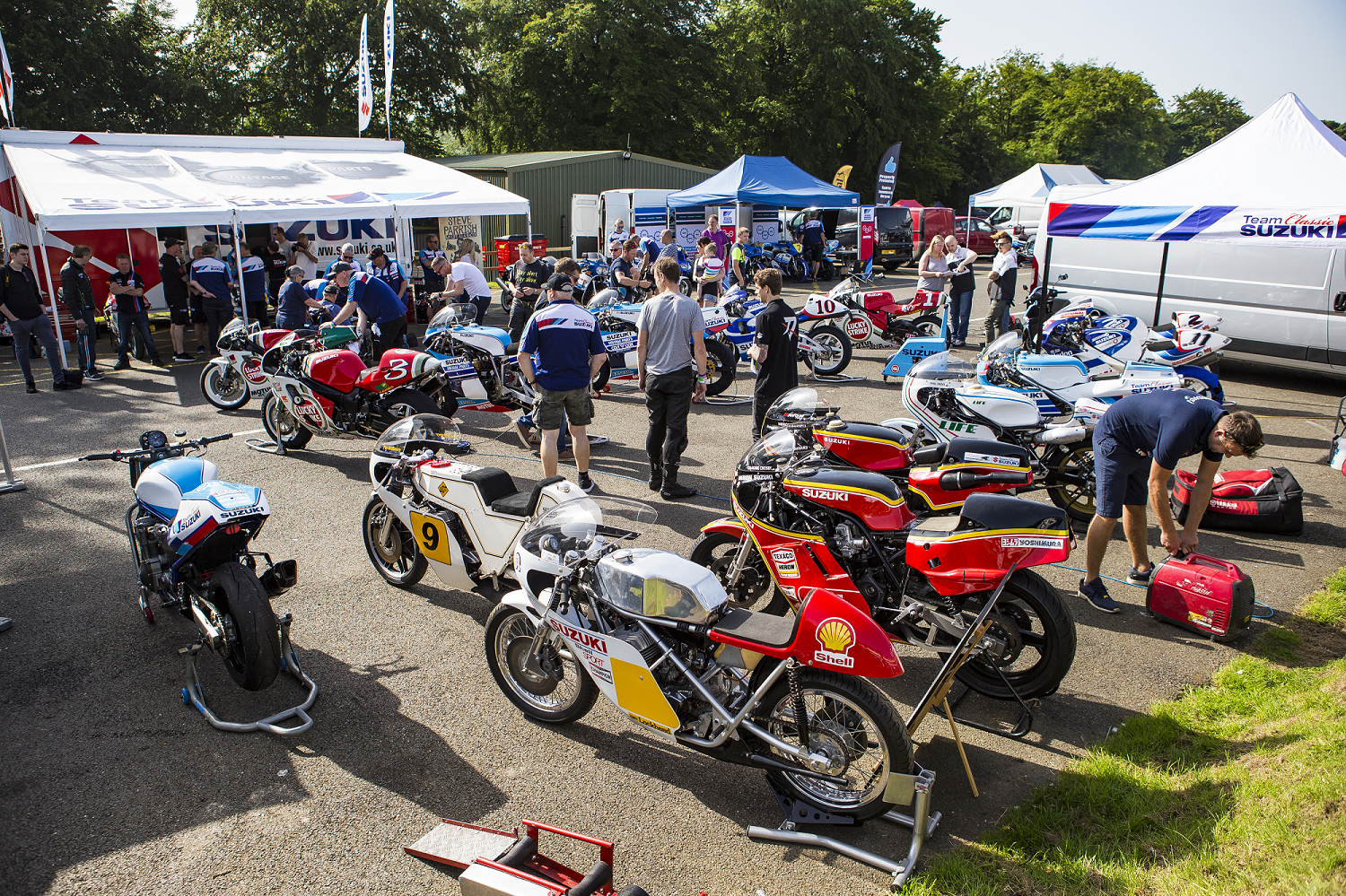 Suzuki to demonstrate restored Barry Sheene bikes at Cadwell S…
SUZUKI has announced that its event, Suzuki Live, will take place in June at Cadwell Park in Lincolnshire.
Specifically, Suzuki will take over Cadwell on June 10 and "celebrate both old and new models," according to a Suzuki press release.
There will be track sessions for visitors, as well as a collection of restored Barry Sheene bicycles. Suzuki says: "The day will bring together track sessions for bikes of all ages, trials, special guests, presentations of classic bikes and a special parade ride for five of Barry Sheene's iconic race bikes, recently restored by Suzuki's vintage parts program.
On the track sessions, Suzuki says there will be 111 places available on the day, spread over three sessions. There will also be three classes: "Classic Novice for those new to track days or riding older classic machines, Classic Intermediate for those more familiar with track days or riding a classic model, and Open Advanced for experienced riders on the latest Suzuki machines," according to a statement from Suzuki.The price for a track session will be £135, regardless of which class you are registered in.
Test drives will be available on some of Suzuki's current models, such as the GSX-S1000GT and GSX-S1000, as well as the third-generation Hayabusa. "Those wishing to take a test drive must present a valid license and produce a DVLA check code or national insurance number," says Suzuki.
Special guests will also be in attendance, with racing stars past and present, such as former three-time British Superbike champion John Reynolds and Sylvain Guintoli, both due to travel to Cadwell on June 10.
For his part, Guintoli won the WorldSBK championship with Aprilia in 2014 and since joining Suzuki he has raced the Suzuka 8 Hours for them, been their factory MotoGP test rider since 2017, has won a BSB race for them at Assen in 2018, won two 24 Hours of Le Mans with SERT Suzuki and the 2021 World Endurance Championship with SERT. Of course, Guintoli's time as a test rider for the GSX-RR project will soon come to an end, after Suzuki confirmed on Thursday that it was in talks with Dorna to end its involvement with MotoGP.
Entry to Suzuki Live is free, including test drives, unless you book one of the aforementioned 111 track sessions. You can sign up for Suzuki Live here.