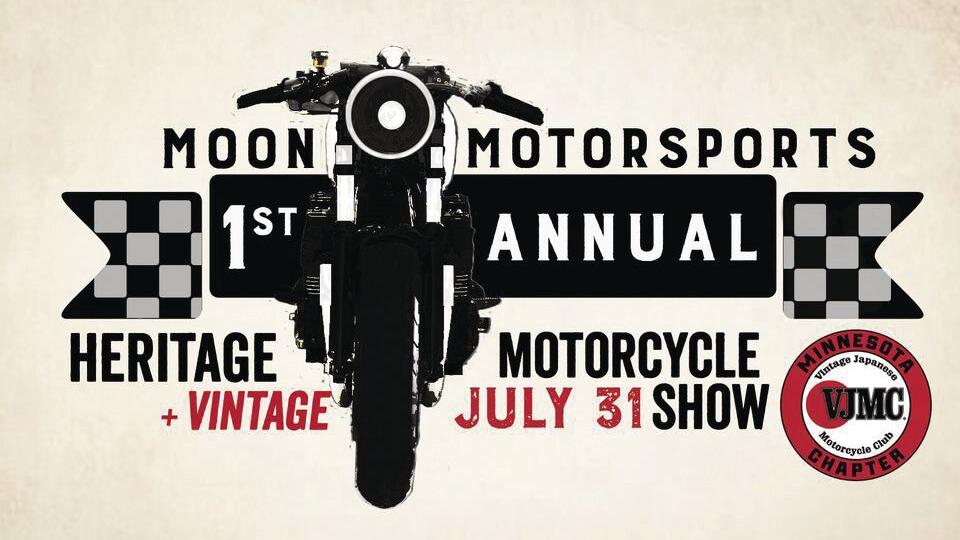 VJMC and Moon Motorsports to Host Vintage Motorcycle Show | Sports
[ad_1]
The local Japanese Vintage Motorcycle Club (VJMC) of Minnesota is partnering with Moon Motorsports for its first annual vintage and heritage motorcycle show which will take place this Saturday from 10 a.m. to 4 p.m.
Heritage bikes are new classic style bikes with vintage bikes being bikes from the 1950s or earlier.
Moon Motorsports is located at 3613 Chelsea Rd W in Monticello.
The VJMC is an international club with members all over the world with the Minnesota chapter of the club hosting the occasion.
There are 50 to 100 expected vintage motorcycles that will be on display.
The event will be free with a competition for the best bike that includes several categories, including the best of different decades, the best of show and the choice of the public. There is an event registration fee of $ 5 or a fee of $ 15 which also comes with a t-shirt for the show. Custom, retro, vintage, heritage-inspired and classic bikes are all welcome to enter the competition. All proceeds from the show will be donated to Tools 4 Teens, a non-profit organization for teens.
"Tools 4 Teens is a Minnesota-based nonprofit organization dedicated to providing tools to teens ages 10-18 who show interest in being creative and using their hands. The focus is on delivering events and tool distribution initiatives that reach underprivileged teens, "said Alix del Toro, Marketing Director of Moon Motorsports.
Registration for the bike show begins at 9 a.m. and continues until 1:30 p.m. and the winners are announced at 3 p.m. All contest participants will also receive a free gift for their participation.
There will also be different gifts for the guests on a first come, first served basis.
The Motorcycle Show is "dedicated to bikes from eras bygone and modern bikes with a nod to classic styling," according to John Knoll, Minnesota VJMC Field Representative.
In addition to the motorcycle competition, collector Lee Roy Mitzel will be on hand to show off some rare vintage motorcycles including: a pair of two-stroke Kawasaki modified by Allen Millyard, a 1956 Yamaha YC1 (apparently the only one in North America), Yamaha XS650 and Suzuki "Water Buffalo", and early Honda models including a 1955 Dream high pipe and 1962 Dream high pipe.
Lee Roy Mitzel has a special 50ft trailer to house and transport his collection of bikes and has one of the world's largest collections of obscure, rare and important vintage motorcycles.
BMW Motorrad will also be present with its Heritage Experience truck which is loaded with various BMW Heritage motorcycles.
Knoll expressed the show as an incredible opportunity to see a collection of rare vintage motorcycles.
[ad_2]