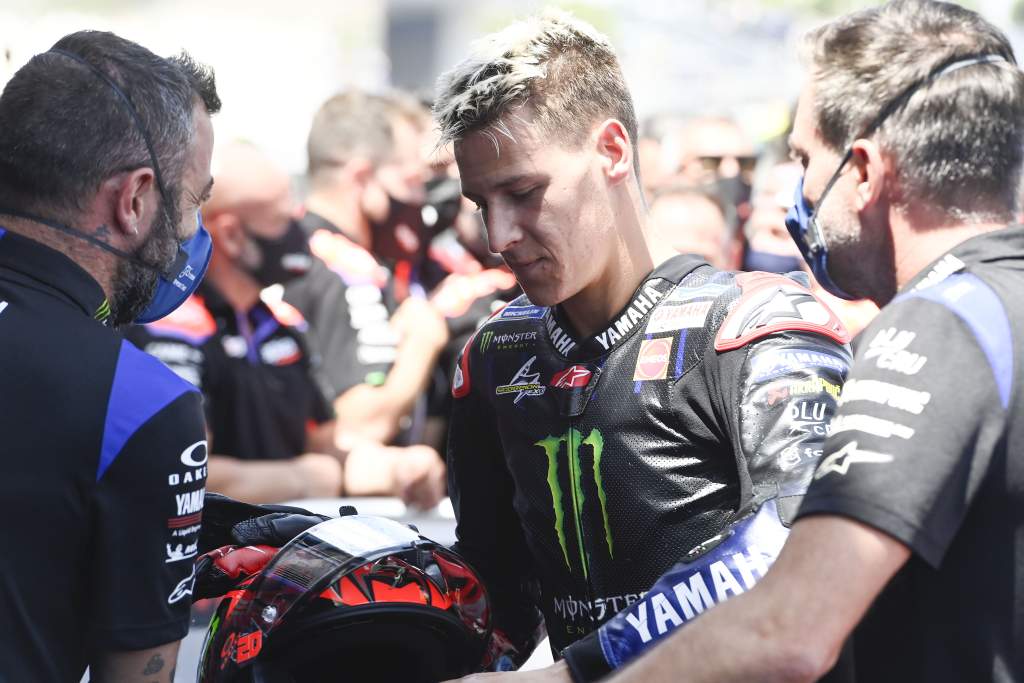 What's Holding Quartararo's New Yamaha MotoGP Contract Back?
After months of speculation, reigning MotoGP world champion Fabio Quartararo finally appears to be closing in on signing a new contract to stay with Yamaha for 2023 and beyond.
But with the negotiation process clearly having been difficult so far, the question arises: what demands is he likely to make of the team?
There were rumors over the weekend in the Spanish Grand Prix paddock that his future was already decided, but it was something that was emphatically denied by the Frenchman interviewed by The Race.
"About this my manager is of course talking to Yamaha, but during the race weekend I prefer to focus on my thing," Quartararo said after qualifying second.
"Back home, we always have a discussion about the weekend, how the race is going but also about our future.
"Monday, I will have more information. But I can say that I didn't sign anything.
So what could delay the final deal?
One thing that is very likely to change from his current deal is of course the salary, with a pay rise pretty much an expectation given that one facet of the offer is going to be financial.
He's been adamant from the start that this was never the main issue, but it's nonetheless worth remembering that Quartararo was signed by the team before the 2020 season had even started as a second year of MotoGP. no victory to his name. He is unlikely to have been expensive, especially in the eyes of a team that then managed Valentino Rossi and Maverick Vinales, and welcomed Jorge Lorenzo not so long ago.
The upshot is that there should obviously be more money on the table for Quartararo now – but with Yamaha clearly keen to retain their world champion, it's highly unlikely that a financial shortfall is the reason the agreement is not yet concluded.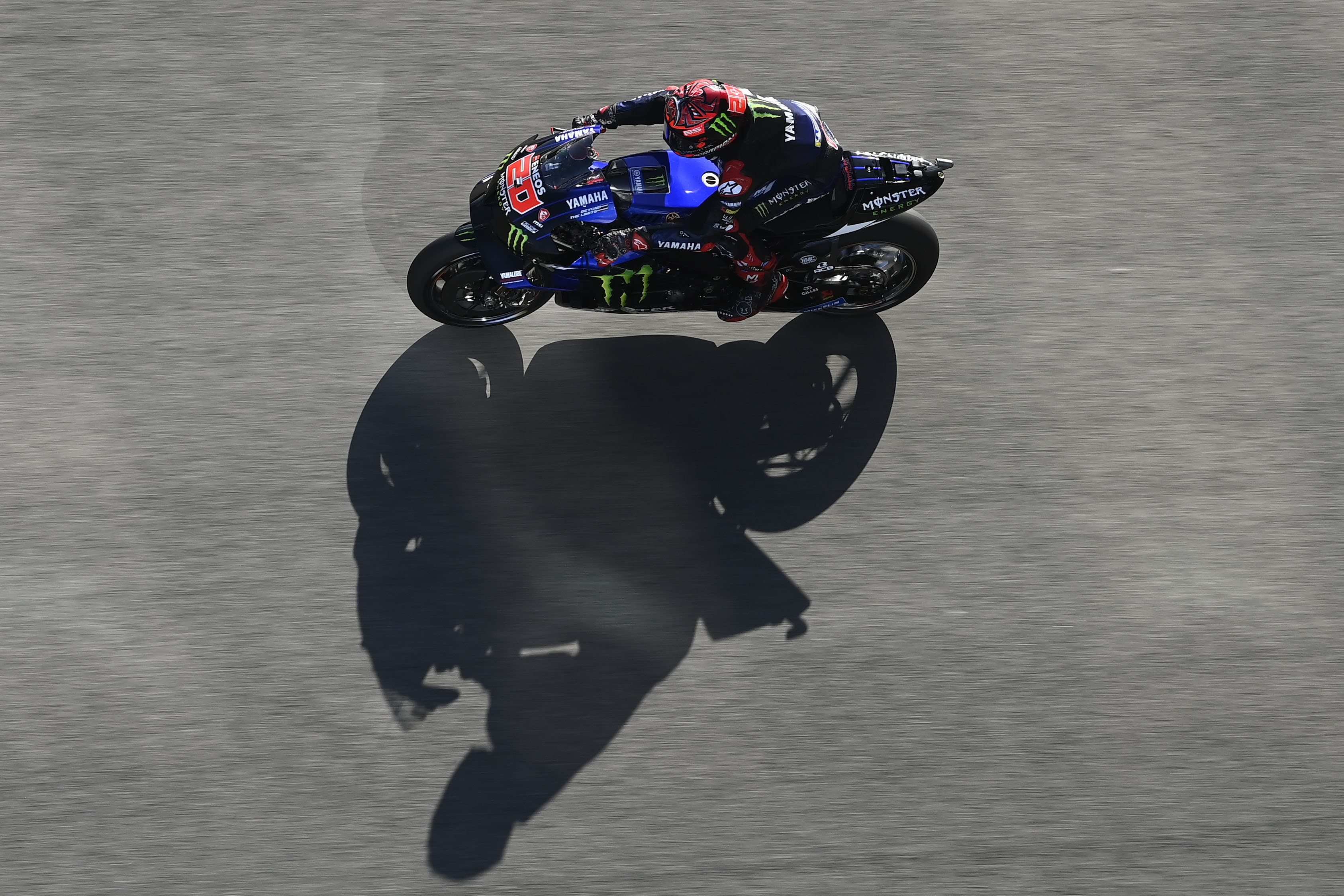 The biggest problem is obviously related to development. It's no secret what Quartararo wants from the team – more power – but whether that's really deliverable is another question.
It hasn't appeared so far and it's impossible to upgrade it this season thanks to MotoGP rules limiting new engines.
It's also hard to achieve this without losing the Yamaha M1's almost unique character of having incredibly fast cornering speed. There is a big risk of compromising one area to perfect another.
But, with Suzuki managing that exact feat for 2022, it must be a key focus for Yamaha's engineering team at Iwata before testing begins for next year.
And, with two key in-season test dates fast approaching, it may be that the reason no one is really in a rush to sign anything is so Quartararo gets a chance to see what improvements are in the works. Classes.
He is due to test in Jerez on Monday after this weekend's race and again in Barcelona after June's Catalunya Grand Prix, and those tests could well be the unofficial deadline that is very much in Quartararo's mind.
As far as Yamaha is concerned, none of the issues seem insurmountable, with veteran crew chief Lin Jarvis sounding positively optimistic about efforts to date to re-sign his lead rider – while being careful not to set a deadline if early. this.
"We are in close contact with Fabio and his management to discuss future plans," Jarvis told The Race.
"We explained our future development plans to improve the competitiveness of our bike by retaining the many positive aspects, while improving the top speed potential.
"Our discussions are progressing well and we are optimistic and hopeful that Fabio will decide to stay with Yamaha in 2023-24.
"Our discussions will continue in the coming weeks and we hope to be able to reach an agreement before the end of June."
This, of course, is probably supported by the fact that Quartararo's alternative options are somewhat limited.
Still seen as the key piece of the puzzle that is the 2023 grid, it will need his signature before other elements are decided – but with Suzuki and Aprilia unlikely to meet his salary expectations and KTM and Ducati said to be keen to promote from the inside, the only realistic option left to him is to replace Pol Espargaro at Honda.
But there is also an inherent risk in this, with examples like Maverick Vinales' transition from Yamaha to Aprilia and Espargaro's own change from KTM offering warnings about how difficult it is to relearn the style needed to push on a MotoGP bike. modern.